LEE Chi-yung - Shui On Construction
SCA 2018 Construction Manager - Outstanding Award
This project will construct 5 blocks of quarter buildings ranging from 29 to 31 storeys on a 3-level high carpark podium for Hong Kong Police Force in Fanling. As site formation work had generated large amount of excavated soil, it had applied to transport those inert waste to the previous SENT and other construction sites, over 70% of the waste had been reused. Also, different types of noise barriers had been erected during piling works to reduce nuisance to the neighbour. Moreover, the project will adopt precast construction units for typical floors, including façade, staircase, etc. to maximize standardization and reduce waste generation.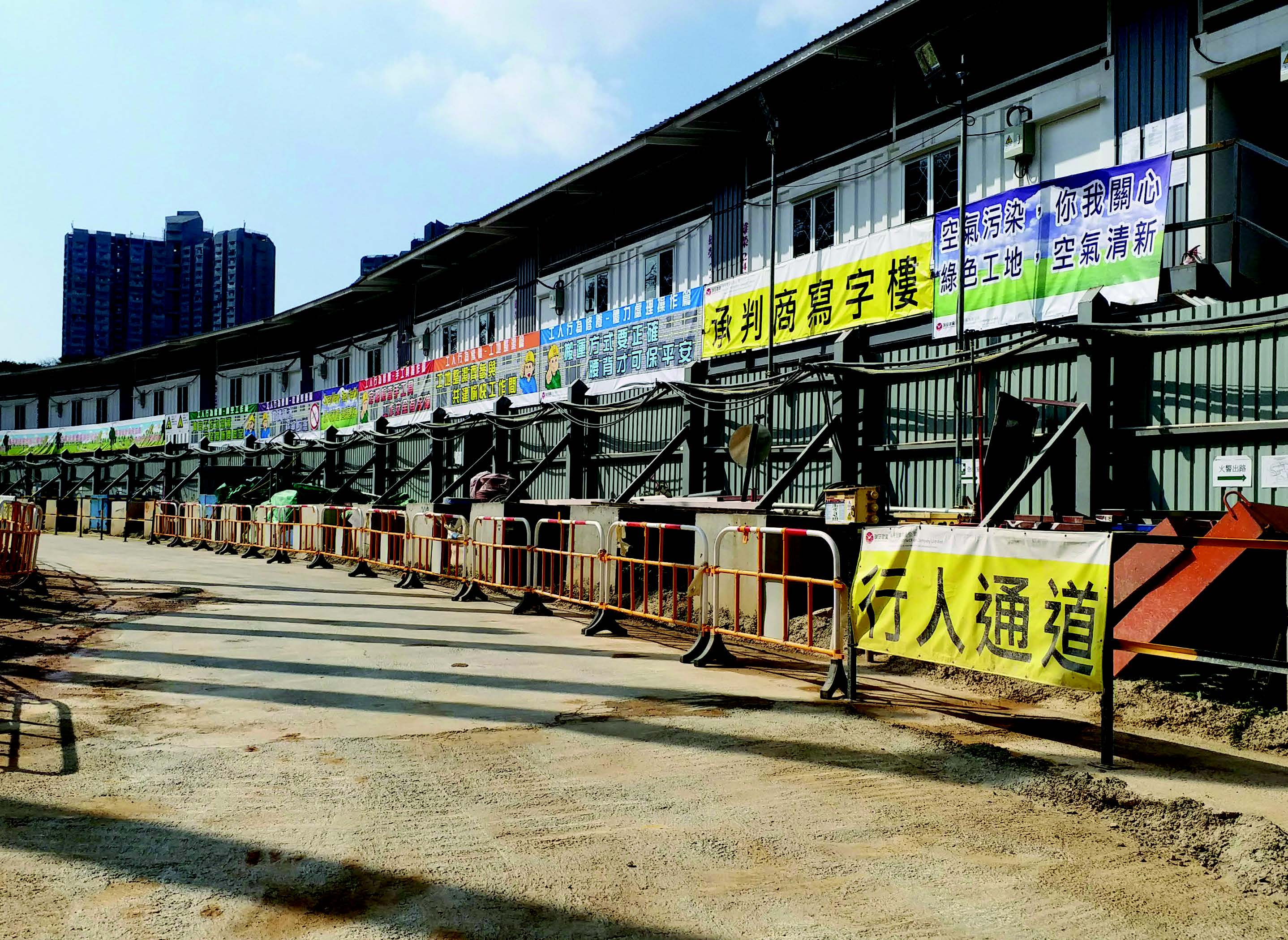 A 6 metres high and around 90 metres long metal "container baffle" had been erected at the northern side of the site. It not only acts as sub-contractors' office, but also acts as fixed noise barrier to reduce nuisance to the villagers. After testing with a sound level meter, this setup can reduce around 10dB during piling installation.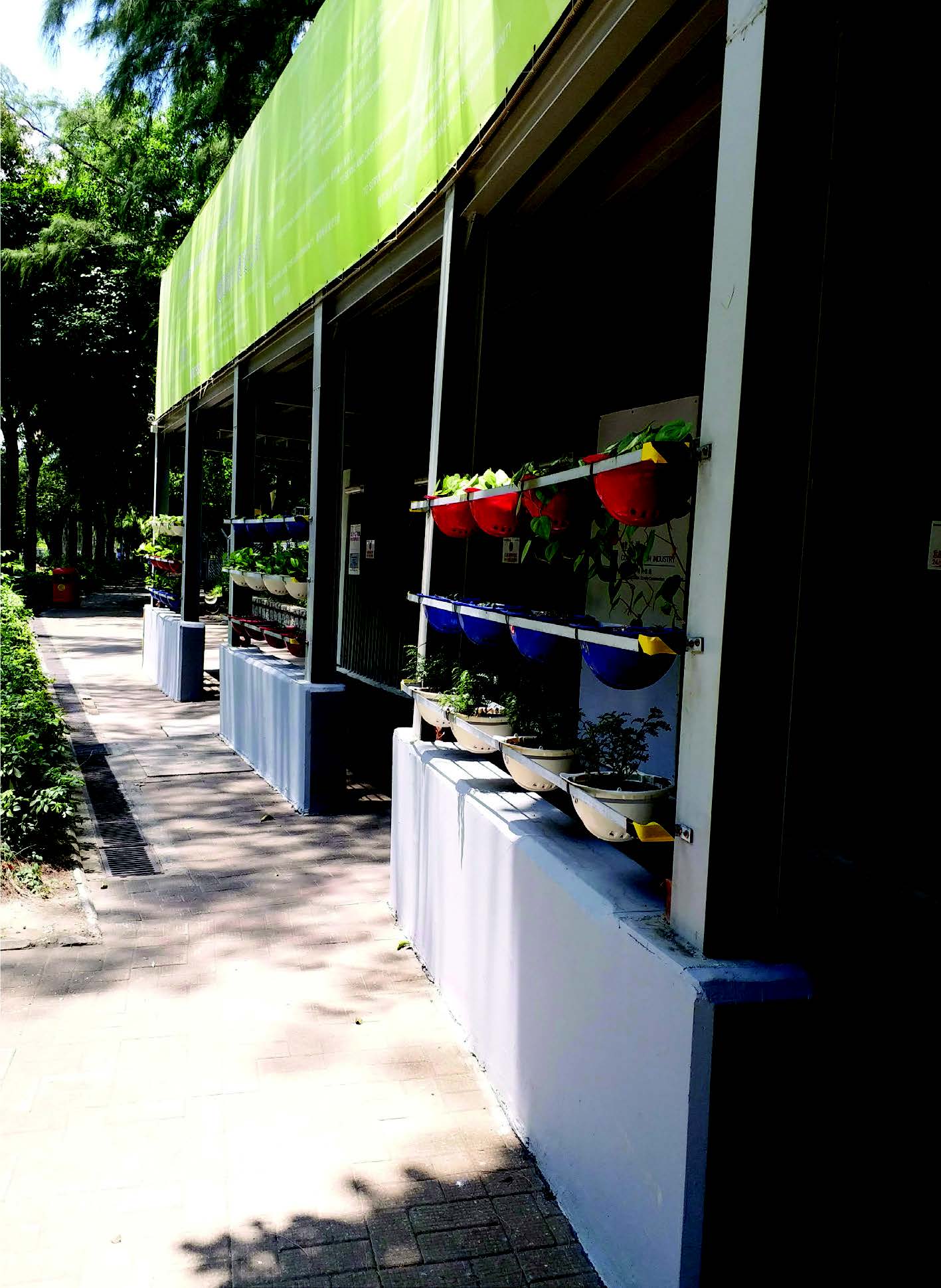 The helmets were reused as pots for plants and mounted on site hoarding in order to promote the image of construction site by providing a better environment for the public. This activity had aroused the concerns of the neighbour and photos were posted by them on a social networking site and it finally caught the attention of the media.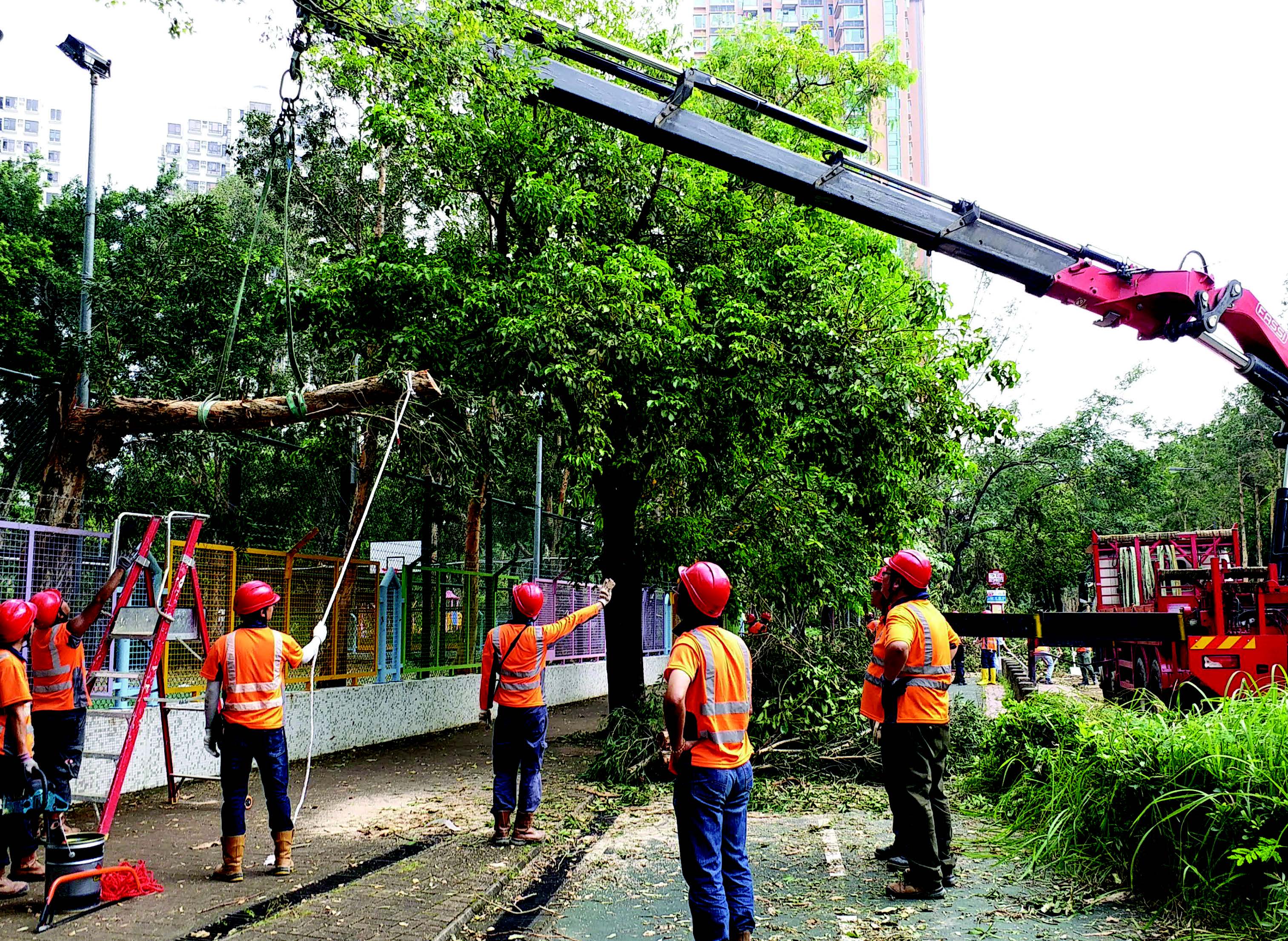 Being a considerate contractor, and in response to the request from District Council Member and social workers of Hong Kong Lutheran Social Service, the project had arranged the voluntary site staffs to clean up the fallen trees and broken branches that blocked the major assess near the site after lowering down of the super typhoon Mangkhut.