LAI Kwok-hung, Sammy - Gammon Construction Limited
SCA 2018 Construction Manager - Excellent Award
One Taikoo Place has been designed and constructed with sustainability at the centre throughout the whole project lifecycle. Sammy LAI led a buildability study to promote sustainable construction at project pre-tendering stages. His adoption of total system formwork approach and tailor-made self-climbing formwork hoist significantly increase the productivity to achieve 4-day construction cycle, while reducing the consumption of timber materials and carbon emission from materials transportation and lifting. He actively promotes innovation technologies in the project site, the application of Artificial Intelligence, Virtual Reality and Robotics are shaping the future sustainable development of construction industry.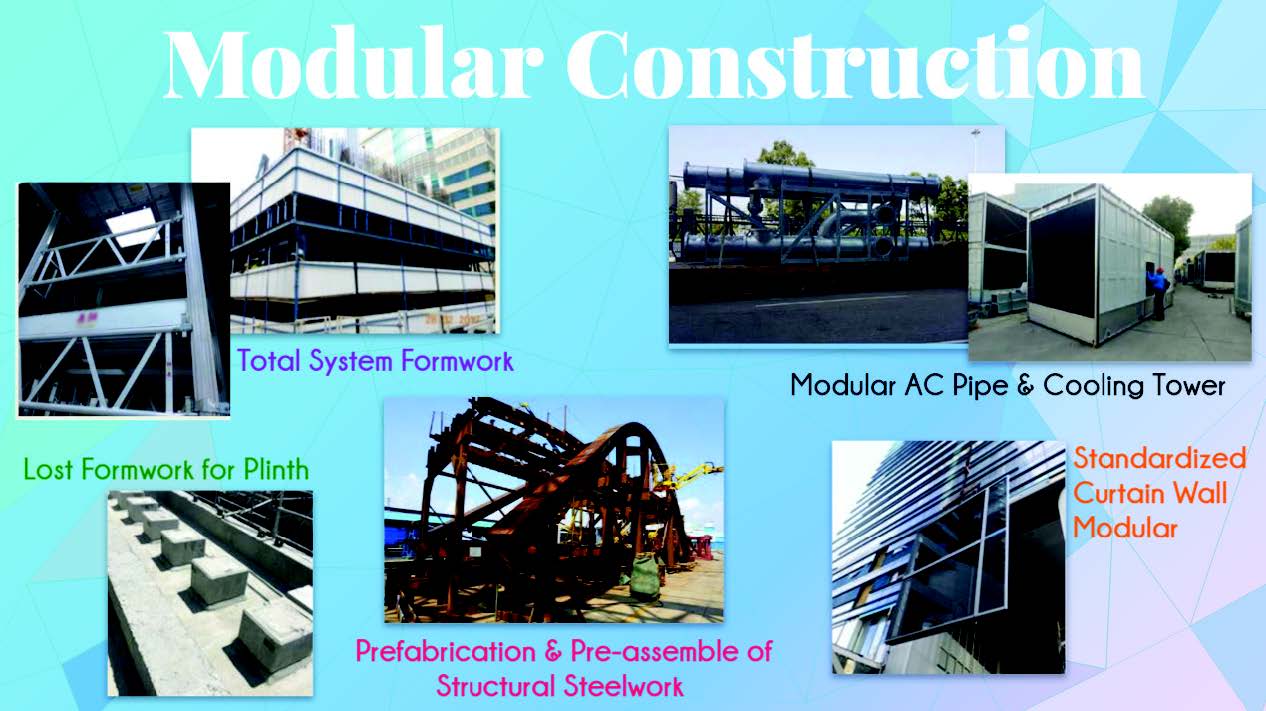 Modular design and construction has been adopted for this project. The structural steelwork for the walkway including the cleats for the façade elements and MEP components (approx. 400 tons) was prefabricated into segment and pre-assemble in PRC. The above can ensure the quality and tolerance are within the design requirement prior to deliver to site and minimize the on site installation work and FRP touch up works.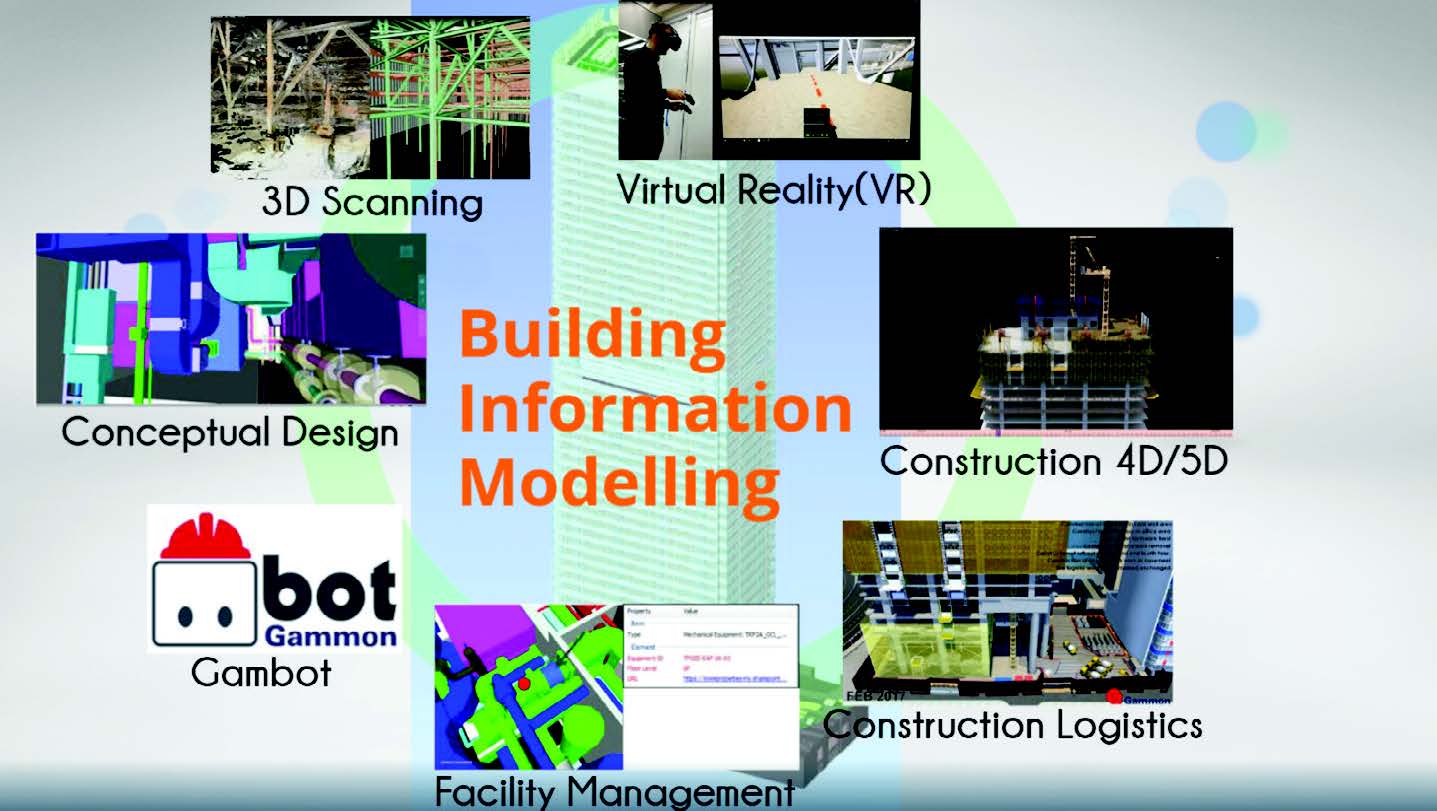 The project team has integrated cutting-edge technologies (3D Scanning, Virtual Reality, and Artificial Intelligence) with BIM System throughout whole building lifecycle, which virtualizes design development, increases overall productivity, and facilitates future buiding operation.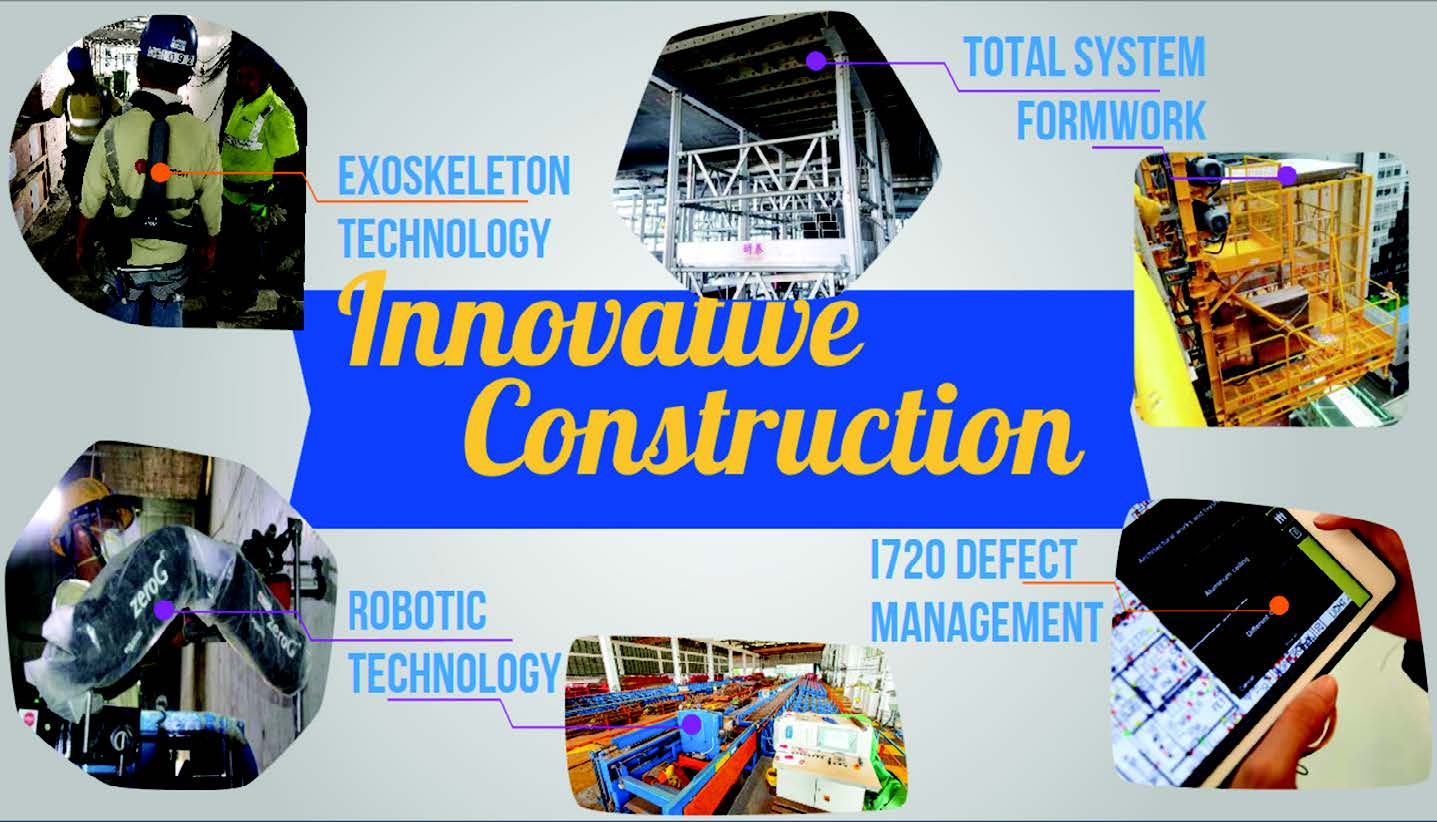 Innovative mechanical device - Zero Gravity (ZeroG) Arm is being applied to reduce stress and improve the productivity of our workers during prolonged drilling and fixing works at wall and ceiling. Total system formwork was applied for concrete casting to achieve 4 days cycle of concreting. We adopted the tableorm to reduce the amount of timber formwork erection on site.