Chun Wo Construction & Engineering Company Limited
SCA 2018 Contractor in New Works - Gold Award
Happy Valley Underground Stormwater Storage Scheme is designed to alleviate flood risk in the Happy Valley and Wan Chai area, the scheme involves construction of a 60,000m³ underground stormwater storage tank, a pump house, a fan room, a 650m long twin-cell box culvert and associated works including reinstatement of sports pitches and landscaping.
By applying the alternative foundation design, 2,000 tons of steel and 6,000m³ of grouting material has successfully abridged, it massively allows the project to shorten the construction period by 3 months and saved HKD$72M for the construction cost.
In addition, the treated harvested water would be reused on the sports pitches and public toilets, resulting a maximum of 220,000m³ potable water saved annually.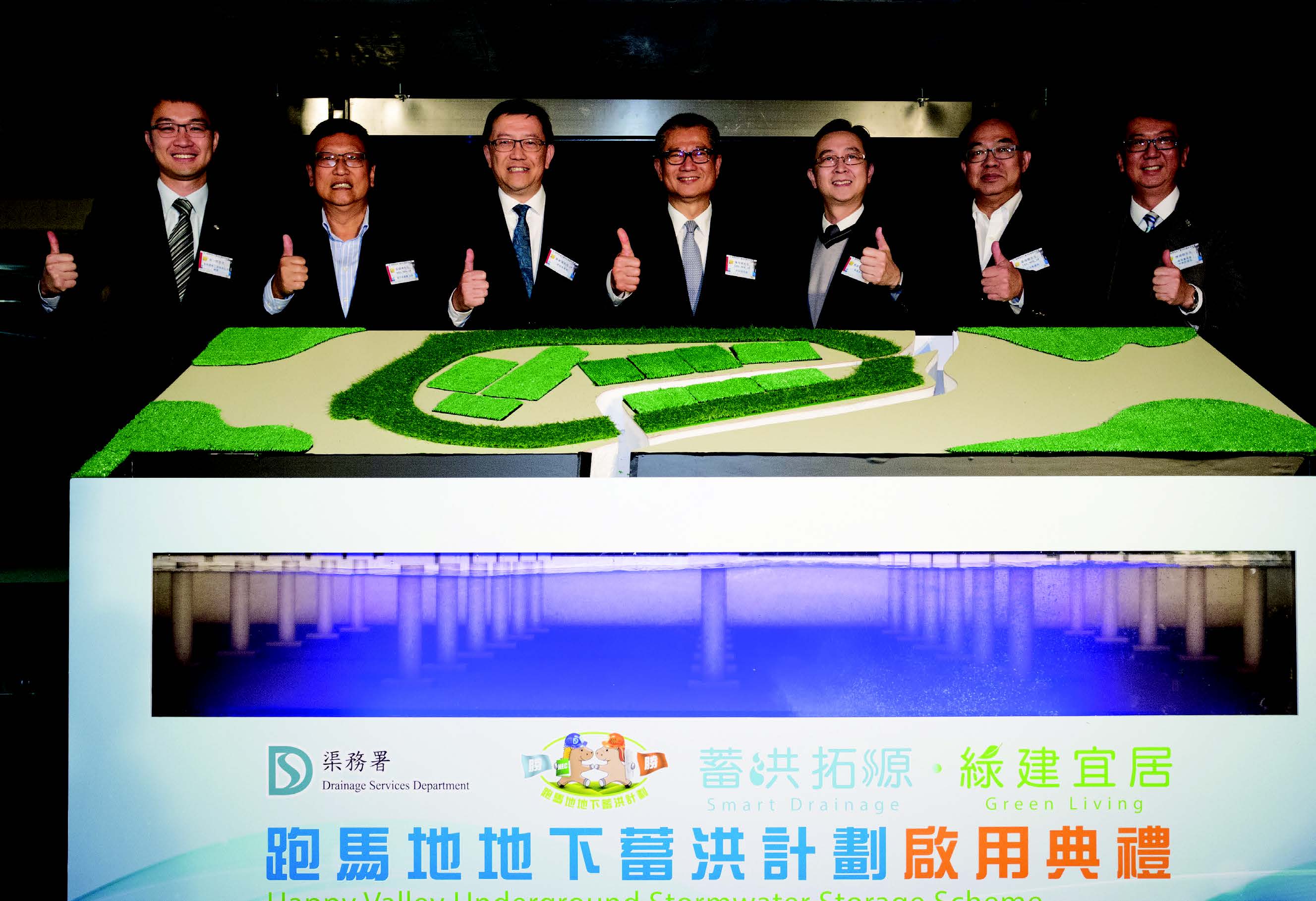 Happy Valley Underground Storage Scheme commissioning ceremony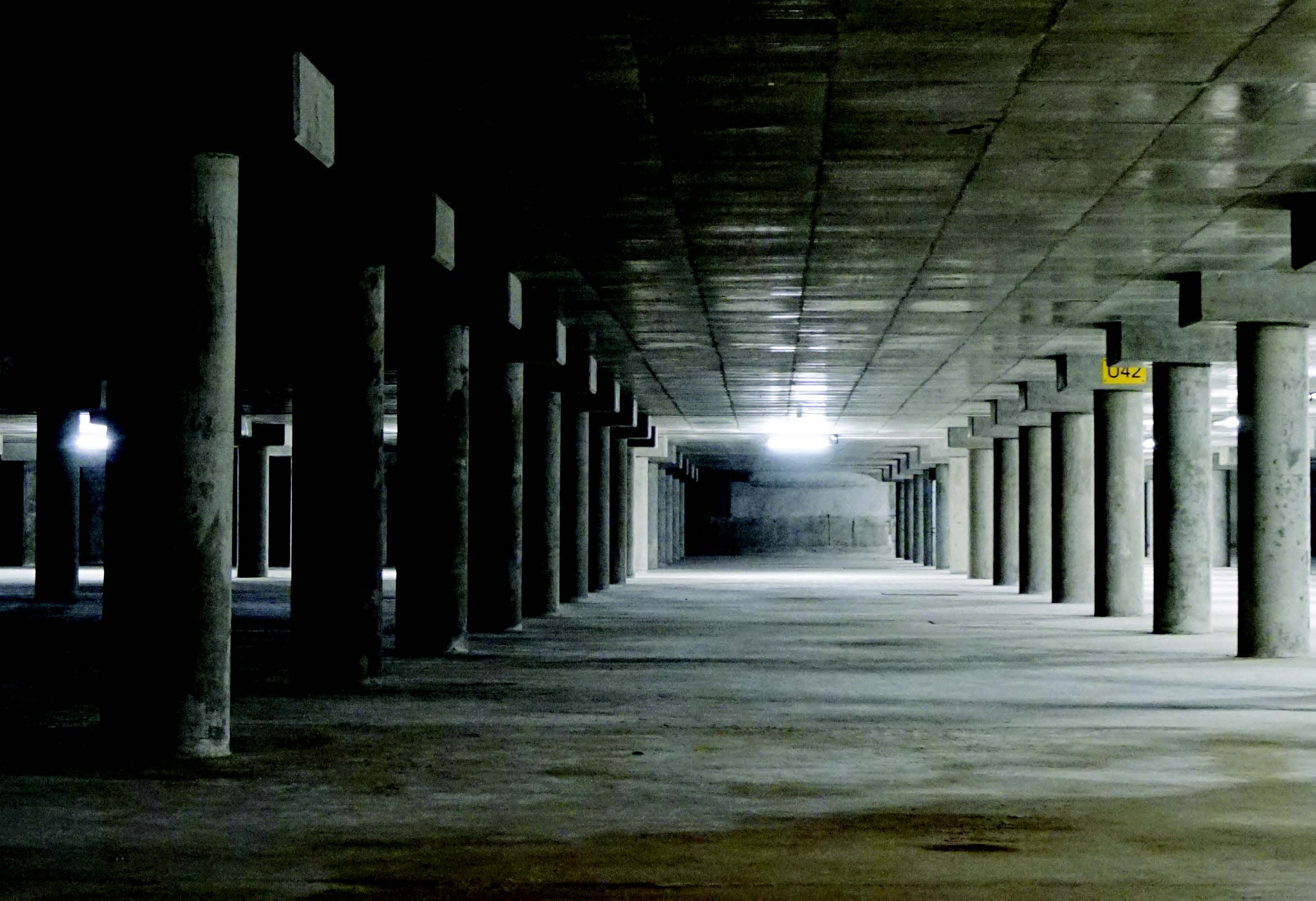 The interior of the Happy Valley underground stormwater storage tank.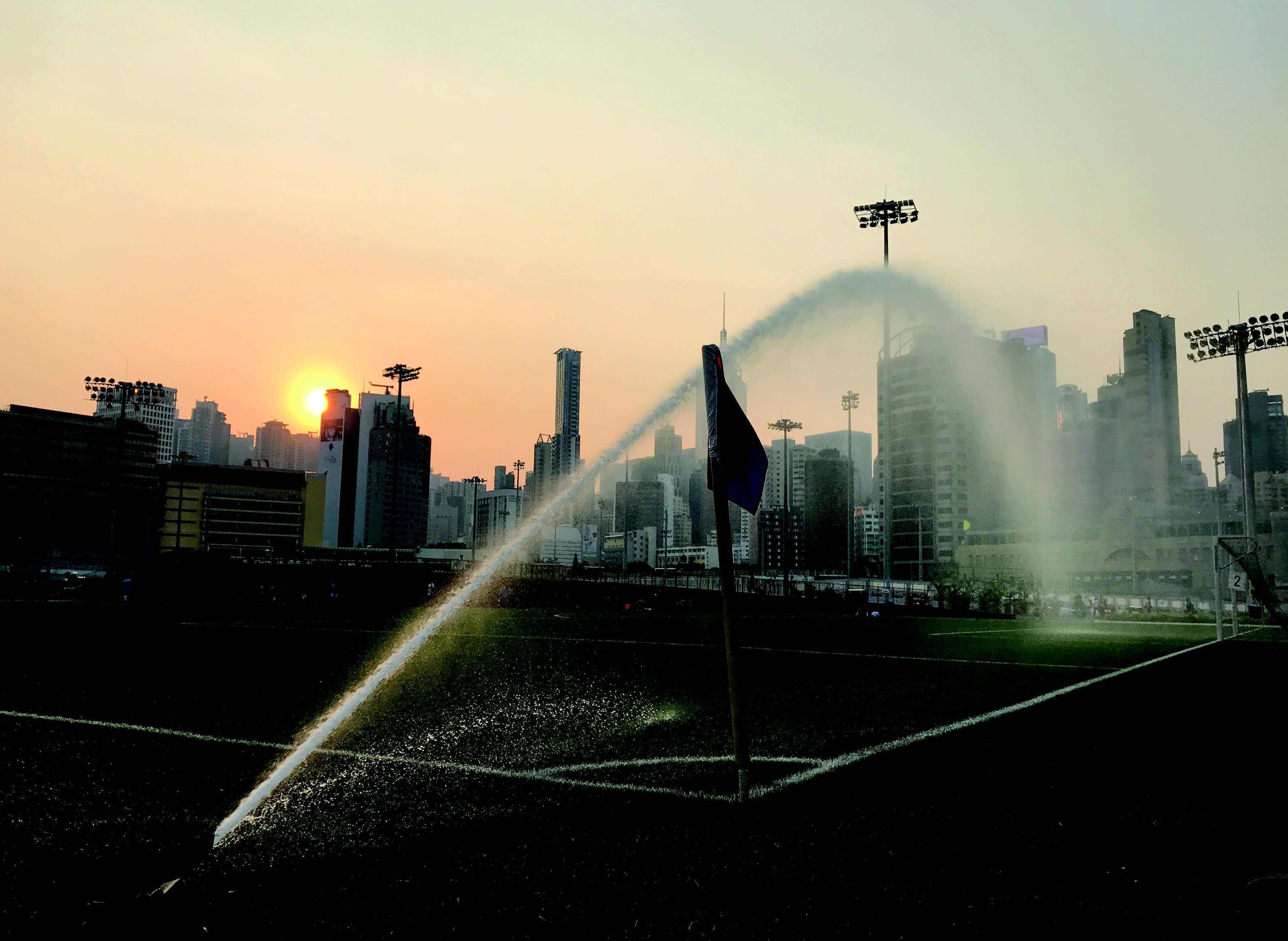 The project incorporated the current largest water harvesting system in Hong Kong that collects groundwater, irrigation water and rainwater for toilet flushing and pitch irrigation purposes.