Yau Lee Construction Company Limited
SCA 2018 Contractor in New Works - Merit Award
The project includes 5 domestic buildings (4 blocks of Public Rental Housing and 1 block of Subsidised Sales Flats) with ancillary facilities including market, Public Transport Interchange and car park; 1 social welfare block; 1 public library and sports centre complex; 5 footbridges including one steel tied-arch bridge of about 145m span.
Sustainable construction achievements as followings:
The usage of precast element had been increased from 19% to larger than 40% of total concrete
Avoid 400 tons of CO2 emission through renewable energy onsite
Reduced timber usage of 2573 no. of tree by reuse plywood
Recycle rate at FTSW is 40%
Avoid production of 535 tonnes of concrete waste for footing of site office by using precast concrete plate for establish of footing for site office
Avoid production of 348 tonnes of concrete waste from concreting activity by reusing concrete waste for making concrete products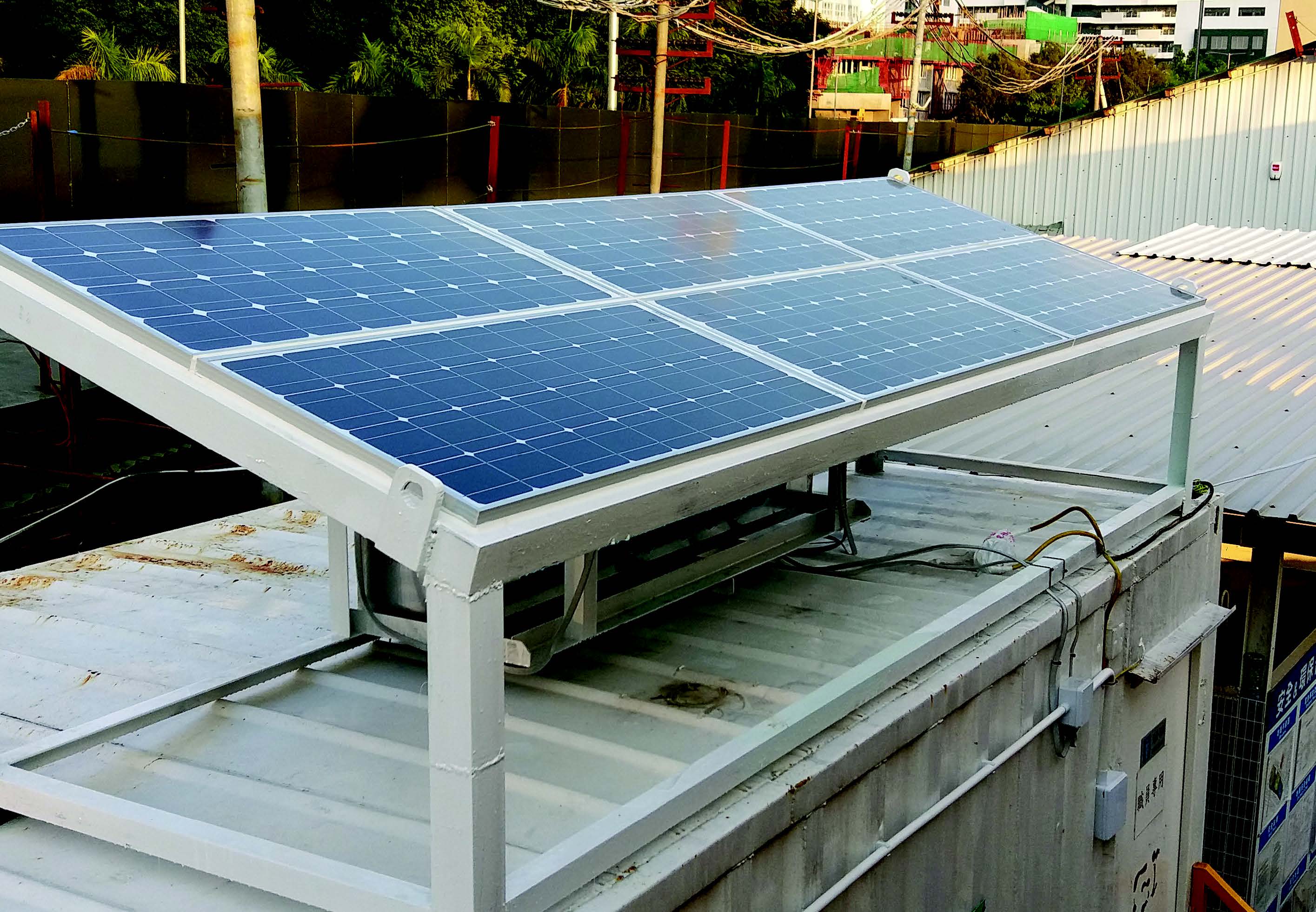 Solar panel and batteries are installed on a specially design rack before placed on the top of container toilet. This special design feature would increase the lifetime of solar panel by reducing the possibility of damage during the lifting operation of solar lighting system.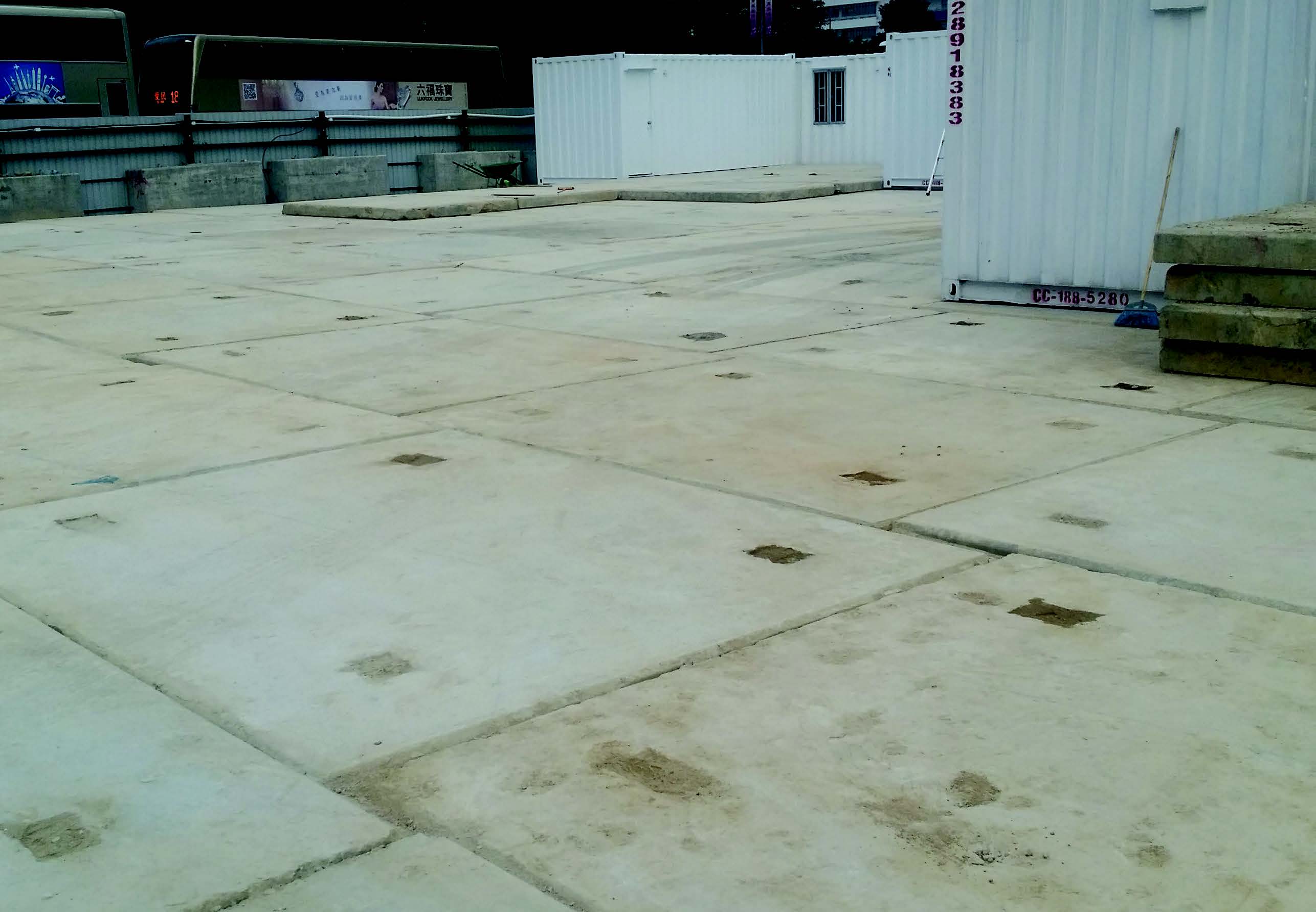 Different from the general in-situ concreting for footing, precast concrete plates are used in our site for establishment of the site office's footing. The precast concrete plates can be reuse in other project after the site office is demolished.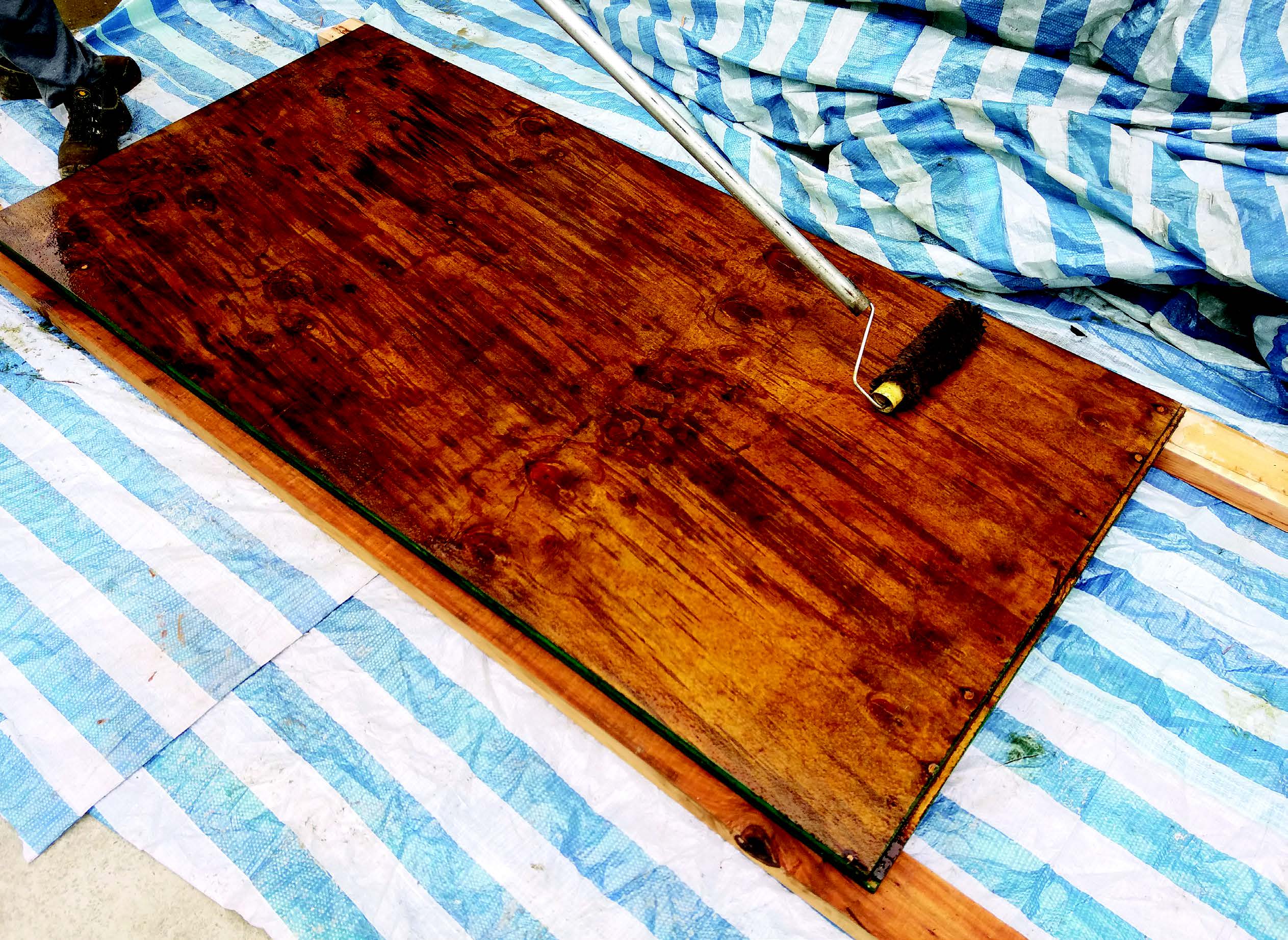 Applying mould on the both surface of plywood completely before timber formwork erection. The number of use for each plywood is increased from 2 times (only apply mould oil on single side) to 5 times. Less timber is used by reusing plywood up to 5 times. A reduction of 1955m³ timber use is achieved which is equivalent to 2573 nos. of tree.