Swire Properties Limited
SCA 2018 Developer (Private Sector) - Silver Award
One Taikoo Place has been designed and constructed with sustainability at the centre throughout the whole project lifecycle. Taking an integrated design approach, the project adopts many innovative initiatives targeting to reduce climate change impacts and optimise resource efficiency. It has achieved Platinum pre-certification in LEED, BEAM Plus and WELL. Using a generator fuelled by biodiesel made of 100% waste cooking oil, the project is the first commercial office tower in Hong Kong to use a waste-to-energy trigeneration system. In addition, the project also adopted sustainable construction approaches including total system formwork, modular construction, off-site prefabrication, reusing existing caissons and CIClabelled ready-mix concrete.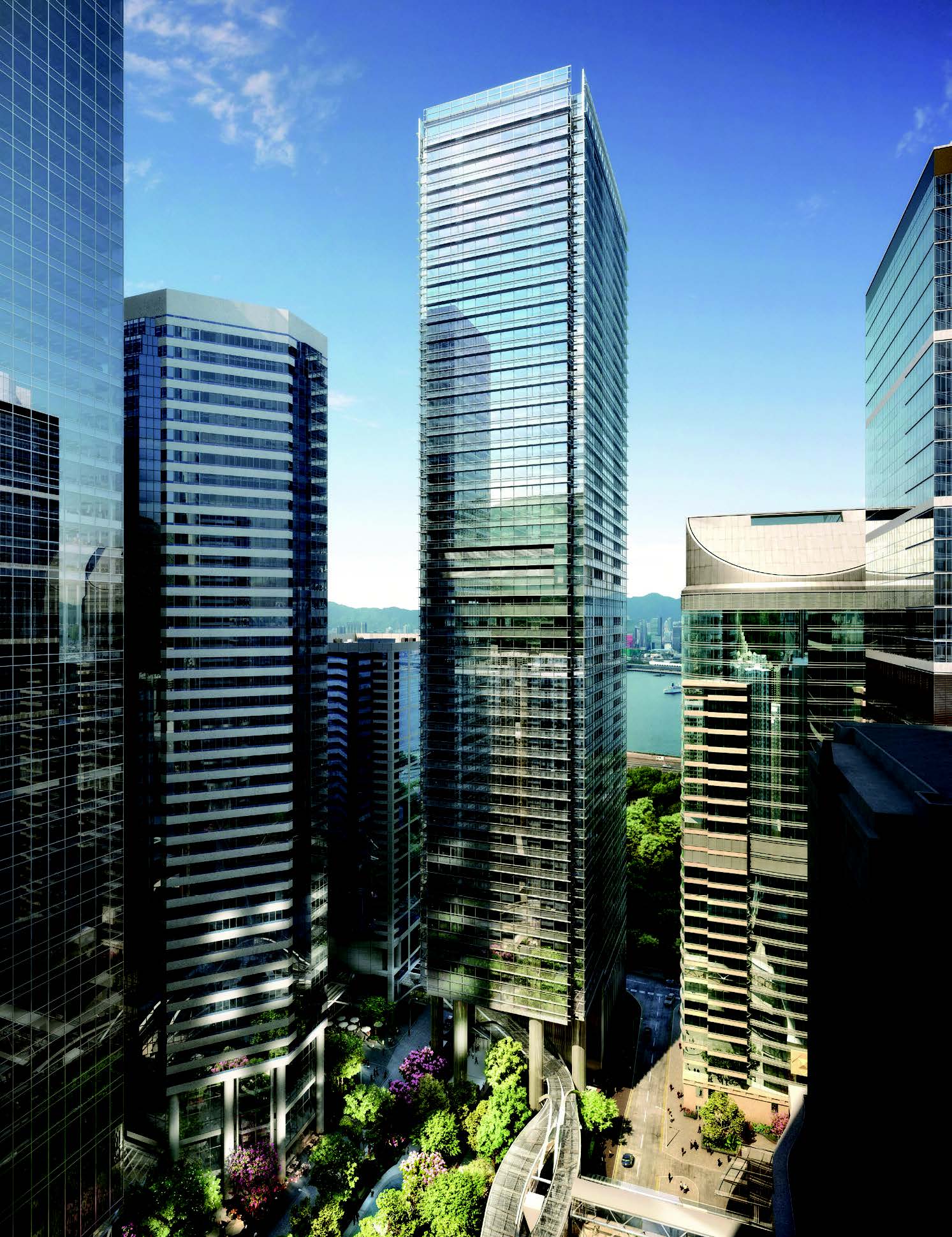 One Taikoo Place has incorporated, from its initial conception to its design and construction, the concepts of innovation and experimentation that underpin our SD 2030 Strategy. We have sought to expand our focus beyond the direct impact of the building and to reduce climate change impacts and optimise resource efficiency. High performance sustainable building framework were embedded in the heart of project team to make One Taikoo Place the greenest commercial building in Hong Kong.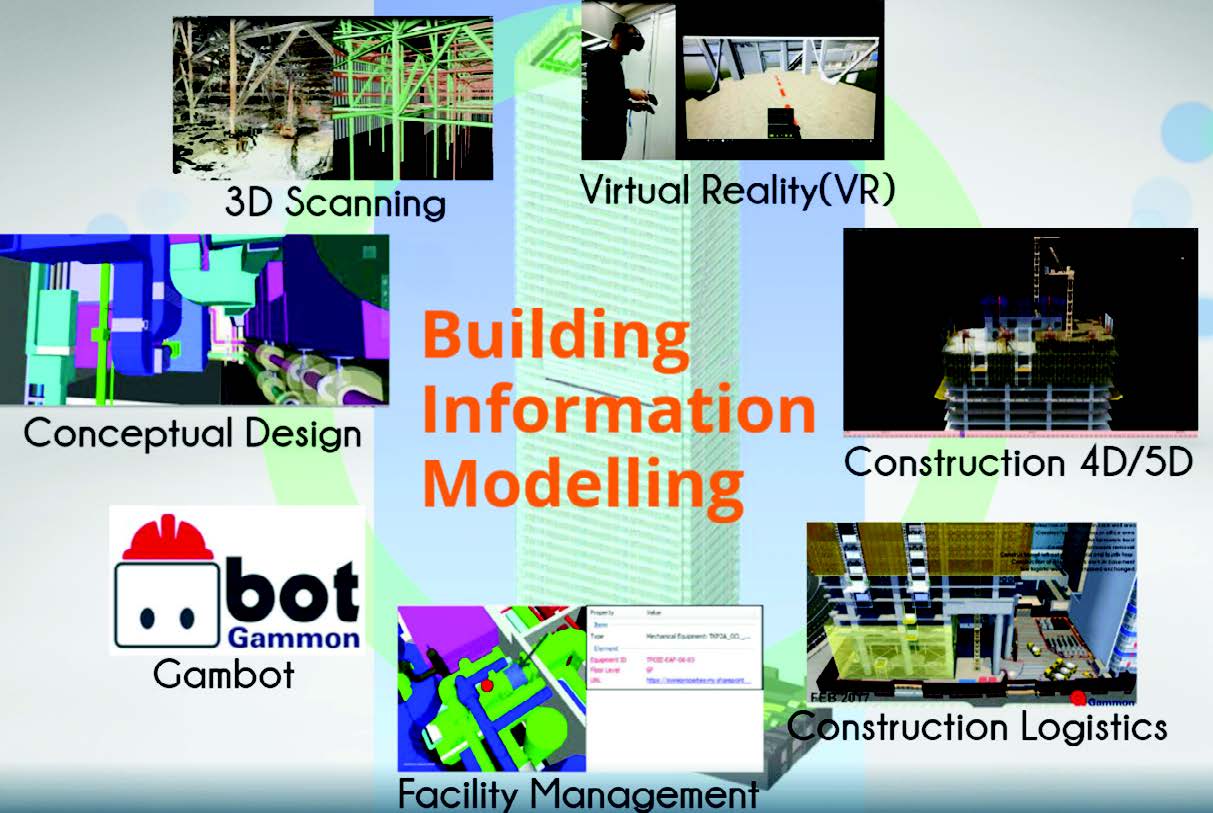 The project team has integrated cutting edge technologies (3D Scanning, Virtural Reality, and Artificial Intelligence) with BIM System throughout whole building lifecycle, which virtualizes design development, increases overall productivity, and facilitates furture buiding operation. Virtualizing the design and digitizing the construction with the aim of Virtual Reality and 3D Scanning technologies significantly increase the productivity through efficient construction planning and minimizing design change and clashes. The project team also successfully apply Artificial Intelligence Technology in self-developed software, Gambot, which automates engineering planning and simulation, and achieve document digitization.
Innovative mechanical device - Zero Gravity (ZeroG) Arm is being applied to reduce stress and improve the productivity of our workers during prolonged drilling and fixing works at ceiling. Our workers with Exoskeleton Suit are able to lift heavier loads and carry out general construction work comfortably over long periods of time. The adoption of Virtural Reality (VR) tool allows a first person experience with 3D head mounted display glasses for detailed design & construction coordination. This tool is extended to safety training for our workers, engineers and supervisors to understand falsework inspections and the recognition of defects more effectively