Highways Department

SCA 2018 Project Owner (Public Sector) - Merit Award
The Central - Wan Chai Bypass and Island Eastern Corridor Link (CWB) is a strategic road targeted to alleviate traffic congestion along the Gloucester Road - Harcourt Road - Connaught Road Central corridor. Sustainable construction achievements included the 6-Phase temporary reclamation for cut-and-cover tunnel construction such that a tremendous amount of construction materials could be reused in subsequent phases and the innovative greening and external designs of landscaped deck, ventilation buildings, etc.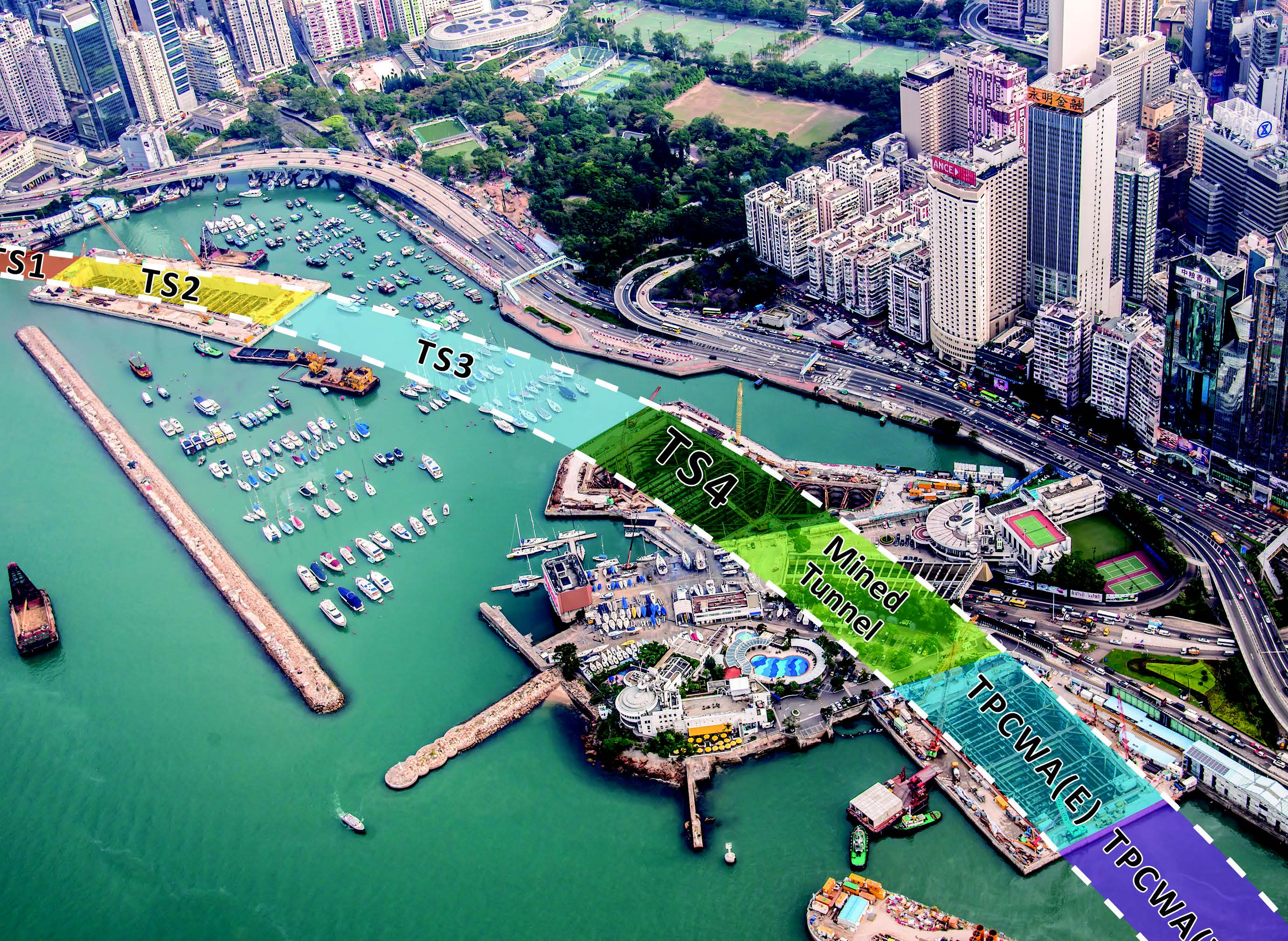 Cut-and-cover tunnel at Causeway Bay Typhoon Shelter and ex-Public Cargo Working Area underwent a 6-Phase temporary reclamation construction process. Such arrangement minimised embayment effect within the area, impact to environment and ecology and disruption to the daily activities of vessel owners. Beneficial reuse of temporary steelworks, concrete seawall blocks and other construction and demolition materials were also achieved.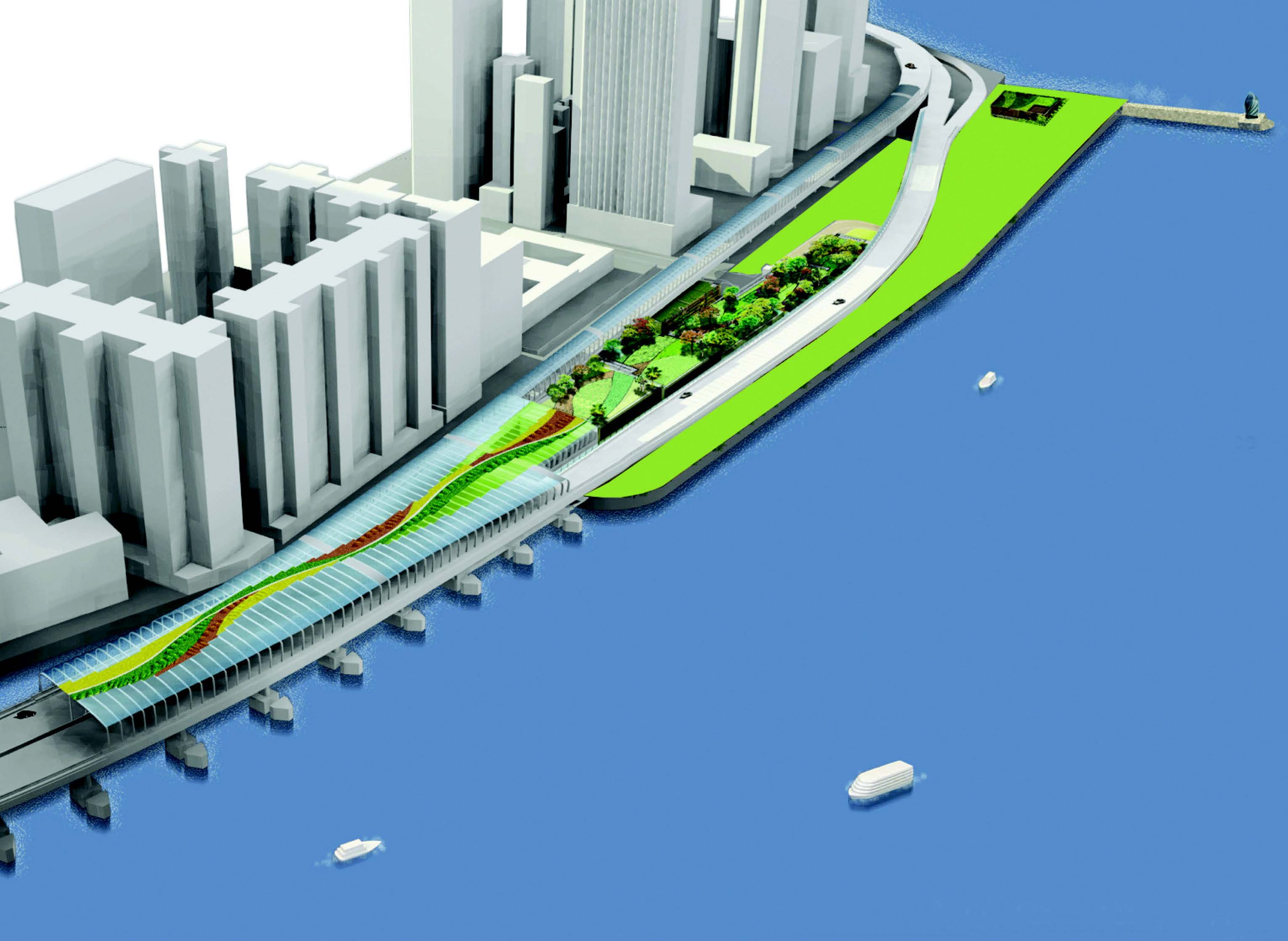 Roof of the North Point portal of the CWB Tunnel will be developed into a landscaped deck with different species of plants in stepping height from west to east connecting to the green roof of the noise enclosure. The architecturally designed West Ventilation Building (WVB), located at the Central Tunnel Portal, comprises an extensive green roof. This design provides not only all the benefit of a green roof but also aesthetically pleasing landscape allowing the WVB structure to blend-in smoothly with the vibrant harbourfront.