Airport Authority
SCA 2018 Project Owner (Public Sector) - Merit Award
The Airport Authority Hong Kong (AA) recently completed the installation of two aviation fuel pipelines connecting the Aviation Fuel Receiving Facility (AFRF) at Sha Chau with Hong Kong International Airport (HKIA), one of the milestone achievements for the Three-runway System (3RS) project. Unlike traditional open trench construction methods which greatly increase the risk of adverse impact to the environment, the Horizontal Directional Drilling (HDD) technique is an environmentally friendly, sustainable construction technique that involved no dredging of seabed and avoided any disturbance to the marine environment. The new pipelines installed are approximately 5.2km long, making them the world's longest pipelines installed using the HDD method.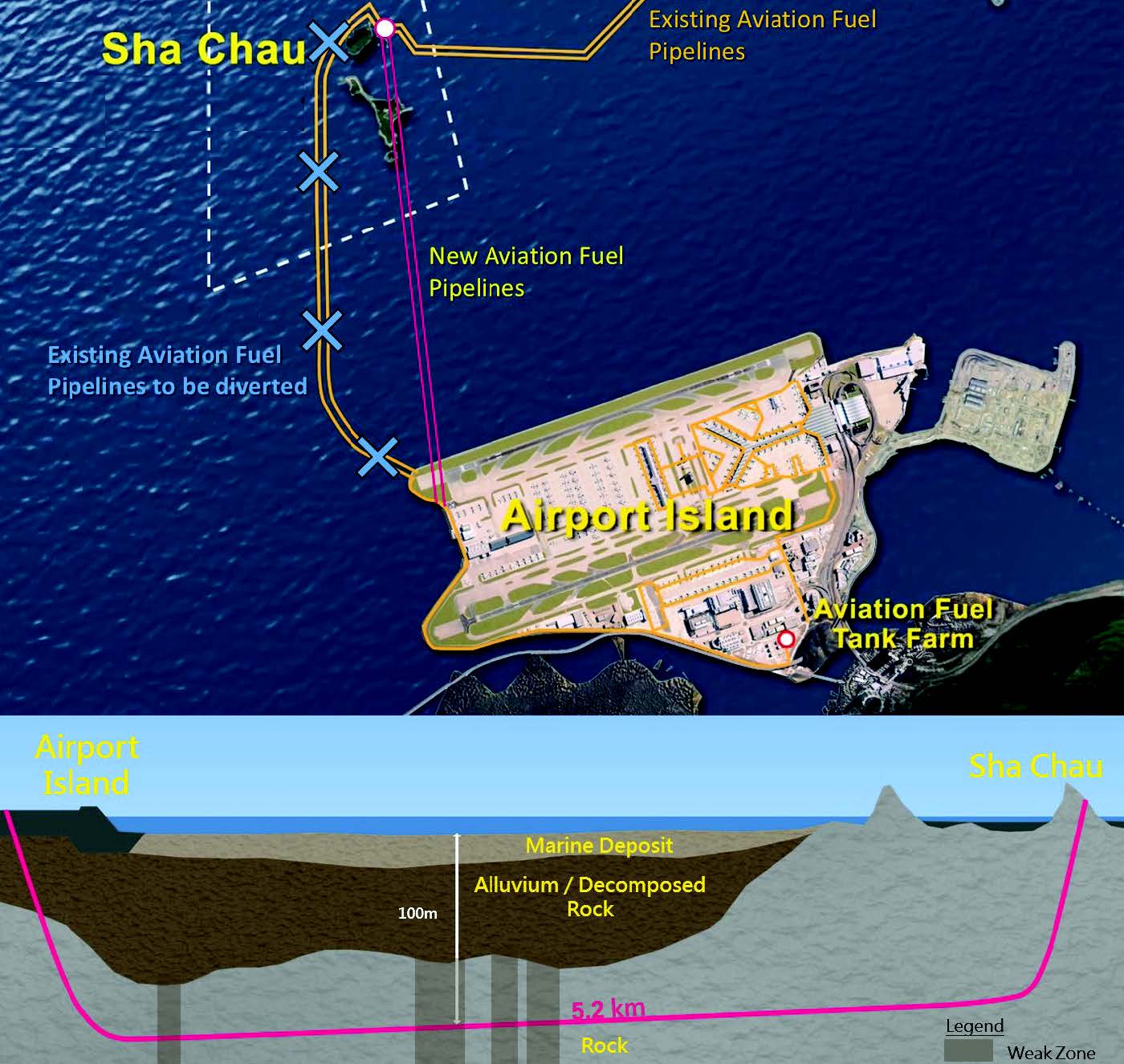 Following the 3RS environmentally friendly design and construction principles, HDD, a non-dredged method, was adopted to install two new aviation fuel pipelines in the rock stratum at 100m below seabed to replace the existing fuel pipelines which are directly under the seabed of reclamation footprint of the 3RS project. The HDD method avoided disturbance to the marine environment.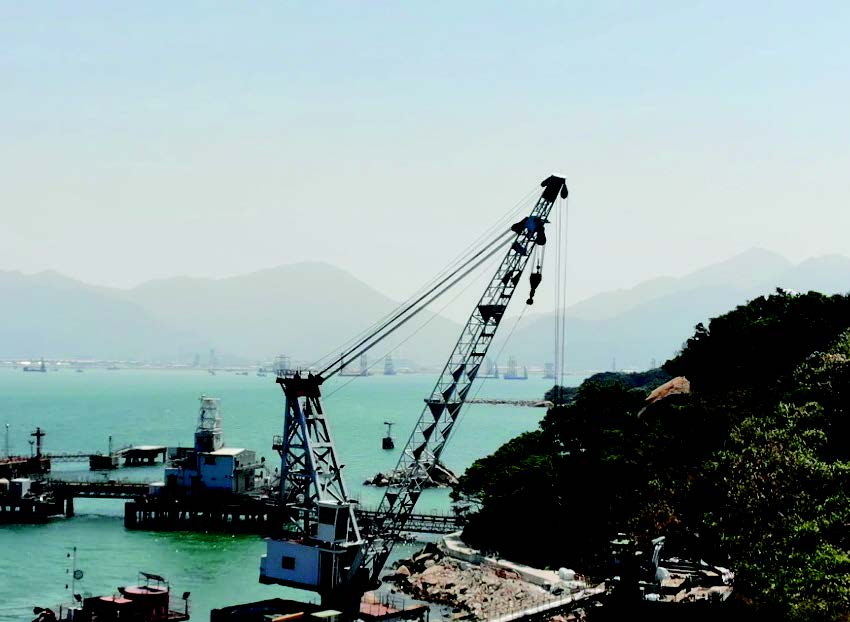 As the works area is in the vicinity of Sha Chau and Lung Kwu Chau Marine Park, as well as the egretry on Sha Chau, the AA has requested its contractor to adopt a series of environmental protection measures. For example, construction works on Sha Chau were suspended during the Ardeids' breeding season from April to July.