CHEUNG Pui-lam, Crystal - Black & Veatch Hong Kong Limited
SCA 2020 Young Practitioner - Excellent Award
The project includes construction of a temporary sewage treatment plant, permanent sewage treatment works, a submarine outfall and village sewers. Since it is a "Construction 2.0" pilot project, the project team established the concept of "Smart and Green Project Management" with the adoption of innovations and technologies including digitalisation of site management, Building Information Modelling (BIM), off-site construction, various IoT devices, Artificial Intelligence (AI) and Virtual Reality (VR) with the aim of achieving sustainable construction.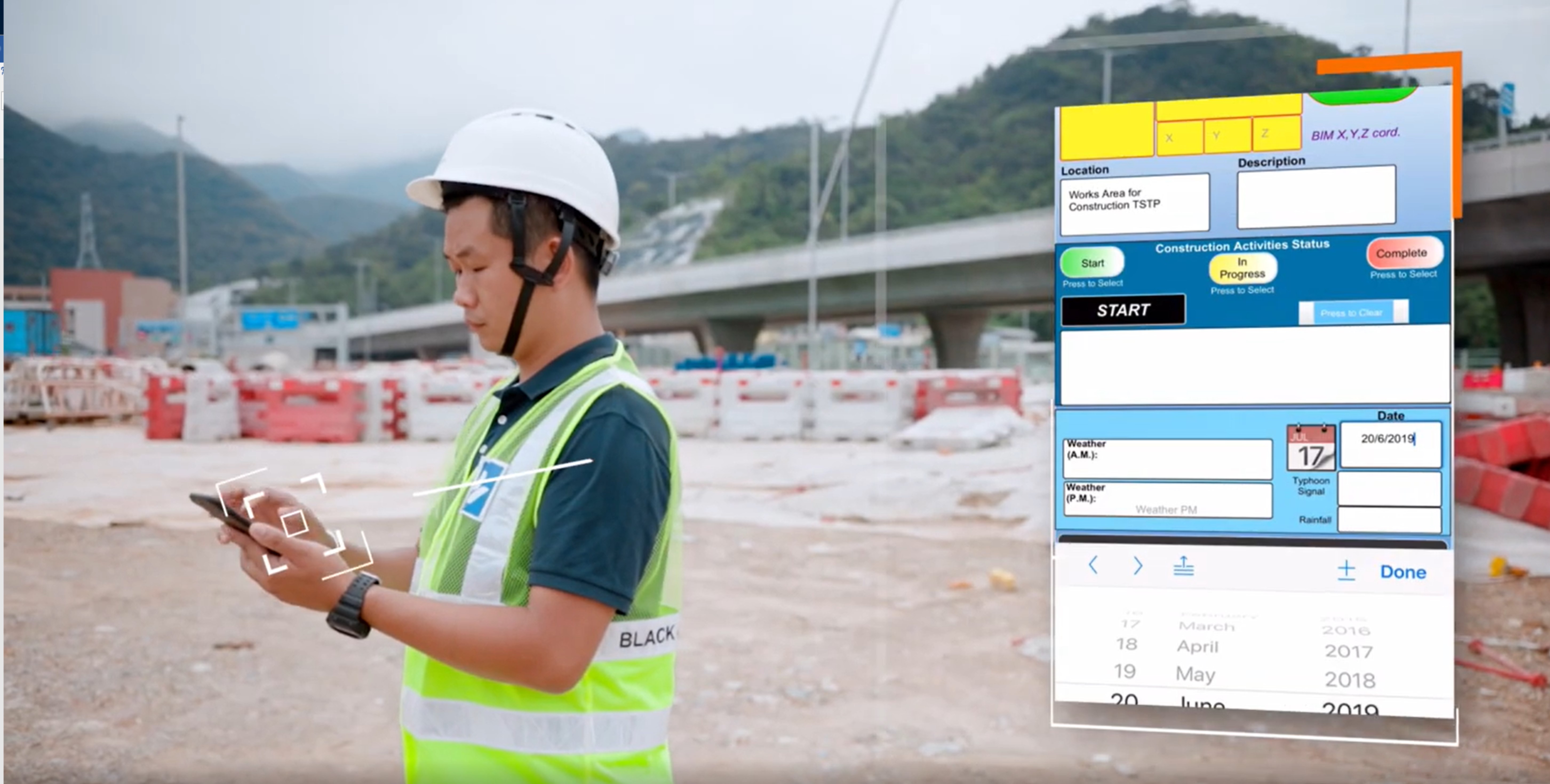 Miss Cheung collaborated closely with the project team on development of a site management mobile app to digitalise daily site supervision, safety management and inspection flow with user-friendly app interfaces and functions. She worked closely with the frontline supervisory staff to collect users' feedback for continuous improvement to the mobile app, which contributed to paperless, digitalised and sustainable project implementation.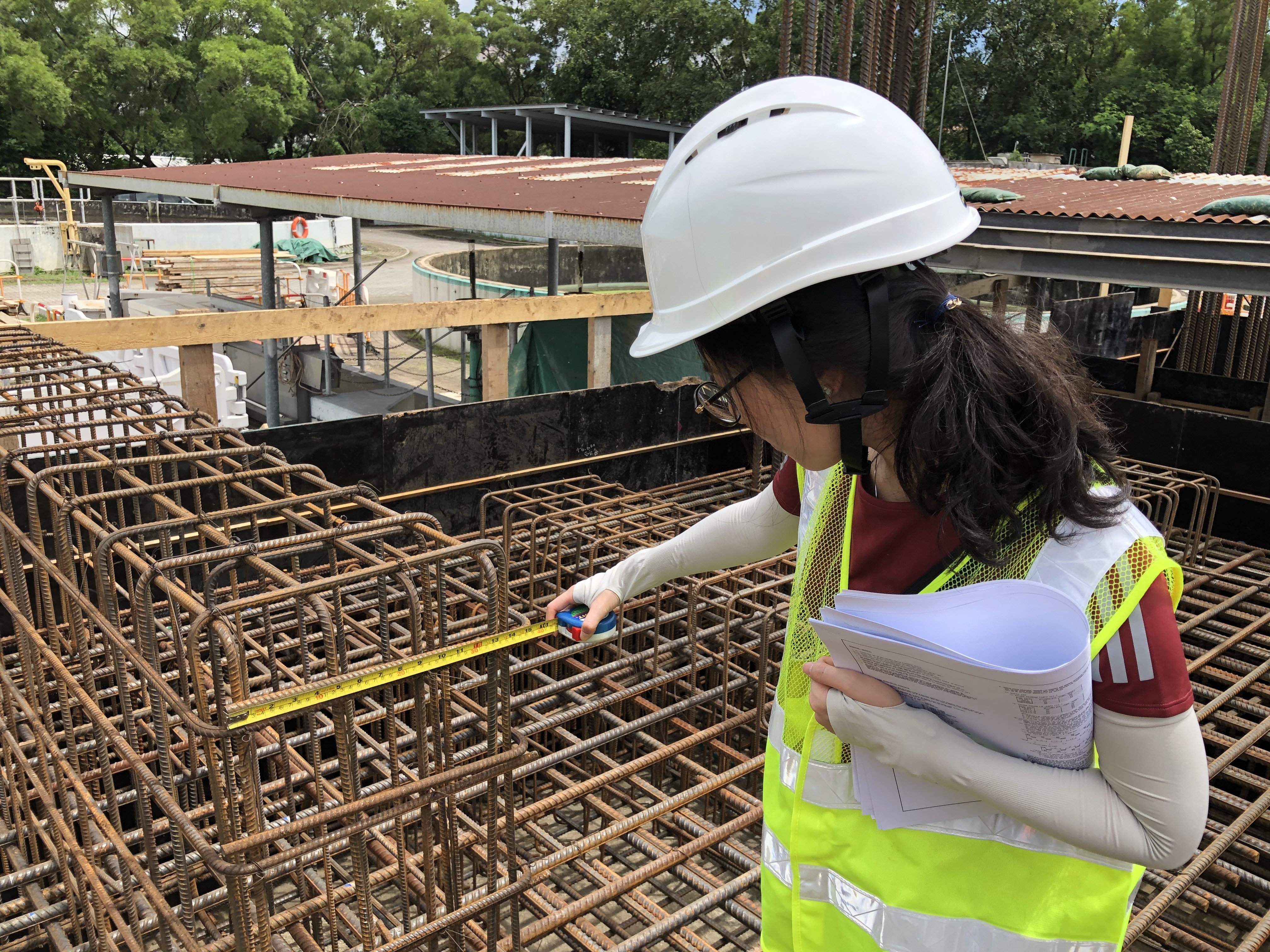 Miss Cheung coordinated closely with the contractor and fabrication yard to adopt off-site prefabricated rebars during the construction of temporary sewage treatment plant. She also supervised the progress of rebar fixing activities and monitored safety and environmental conditions of the works area.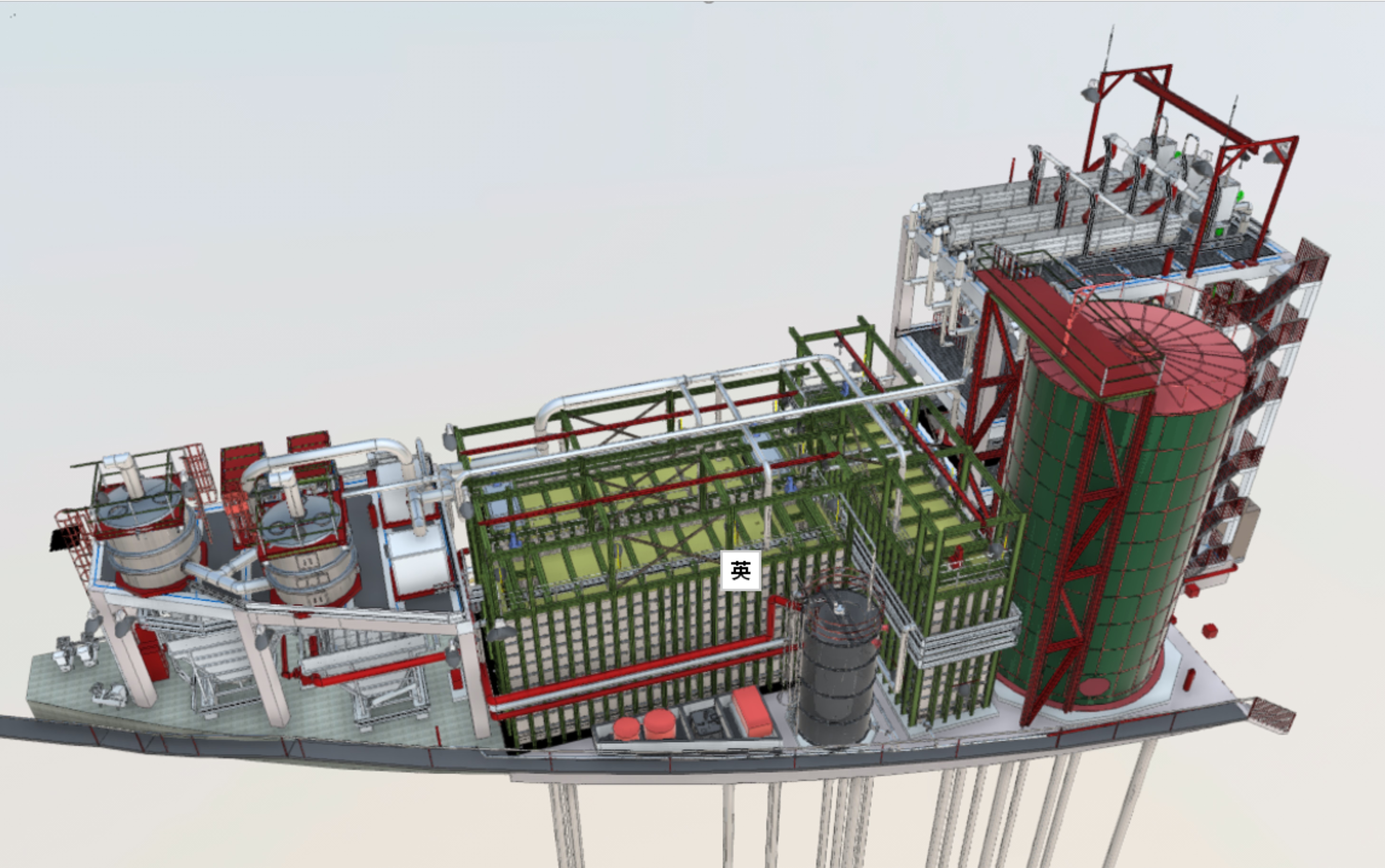 Miss Cheung and the project team made use of Building Information Modelling (BIM) to facilitate the coordination of work sequence in the design and construction period of the sewage treatment plant. This could strengthen the civil structures and reduce the onsite modification of electrical and mechanical installation, which enhanced productivity and green performance.