LIU Lap-chi - Chun Wo Construction & Engineering Co. Ltd.
SCA 2018 Young Practitioner - Excellent Award
The development project of Anderson Road is designed to provide about 12 hectares of land for development and associated infrastructures for Kwun Tong (North) Zone. It is a major residential land supply in HK.
Sustainable construction achievements include:
Save around 5,000 & 700 tonnes concrete & steel debris;
Use of long boom mounted with crusher & metal shear cutter allowed reduction of noise generation up to 38dB(A);
Speed up the work of demolition & reduce > 60% of works time. The exposure of nuisance from dust & noise generation could also be reduced.
Retain 2 important trees for the 6-months of demolition project.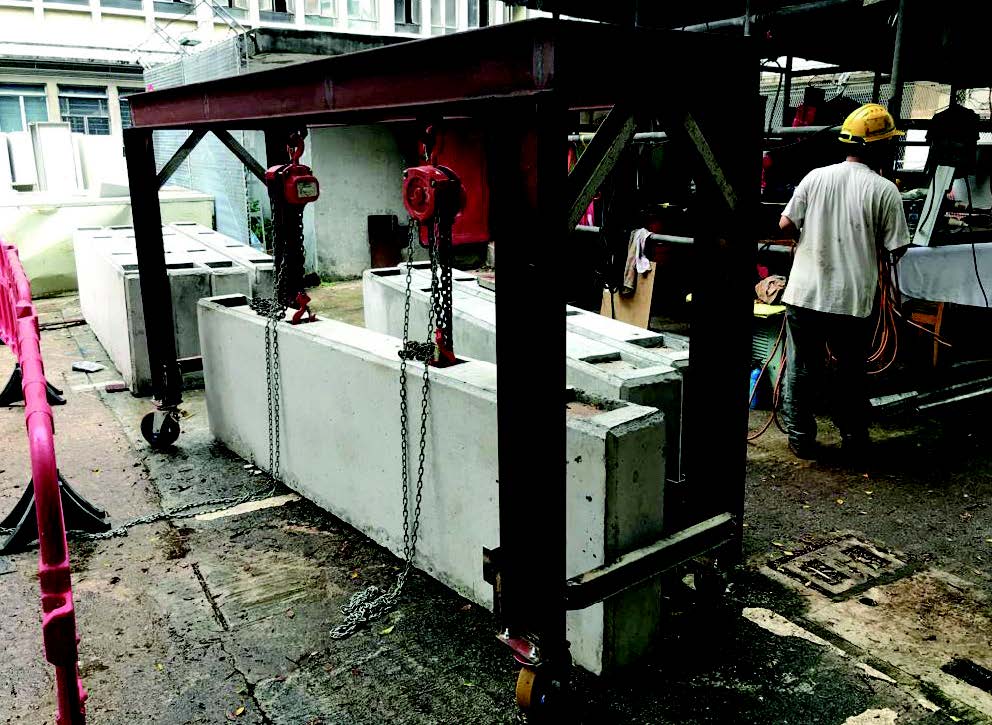 The structural steelwork for the walkway including the cleats for the façade elements and MEP components (approx. 400 tons) was prefabricated into segment and pre-assemble in PRC. The above can ensure the quality and minimize the on site installation work and FRP touch up works. Modular design cooling tower and lost formwork for plinth was used for roof floor construction. It increased overall productivity and produced less construction waste.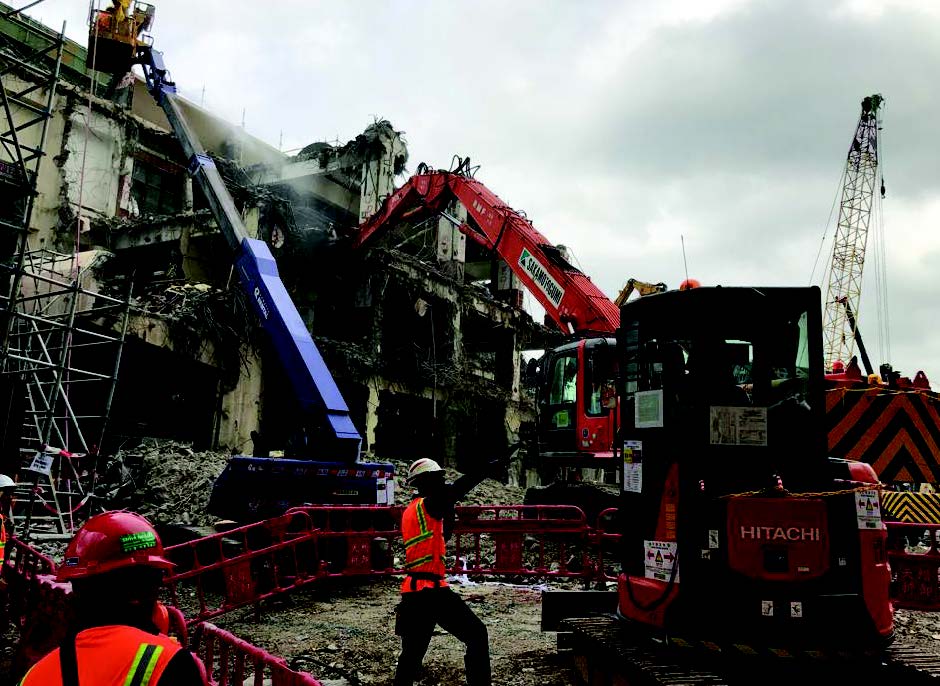 The project team has integrated cutting-edge technologies (3D Scanning, Virtural Reality, and Artificial Intelligence) with BIM System throughout whole building lifecycle, which virtualizes design development, increases overall productivity, and facilitates furture buiding operation. The project team also successfully applies Artificial Intelligence technology in self-developed software, Gambot, which automates engineering planning and simulation, and achieve document digitization.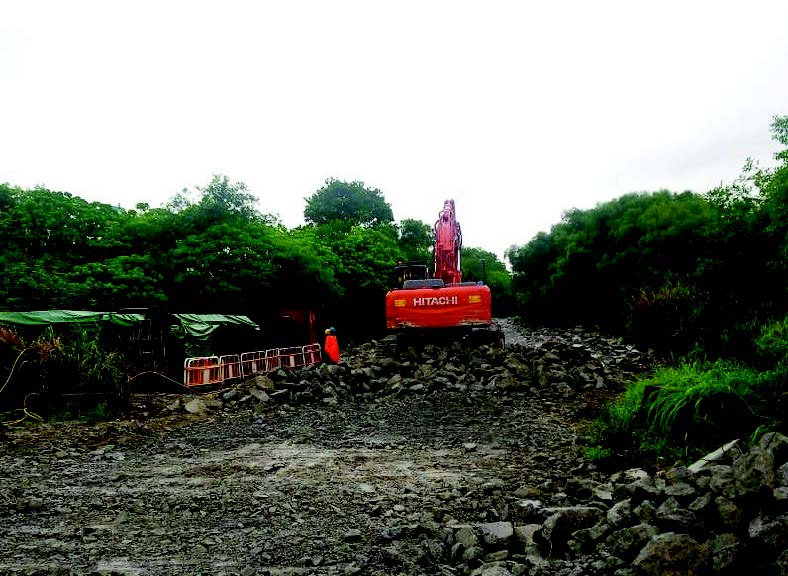 Innovative mechanical device - Zero Gravity (ZeroG) Arm is being applied to reduce stress and improve the productivity of the workers during prolonged drilling and fixing works at wall and ceiling. Total system formwork was applied for concrete casting to achieve 4 days cycle of concreting. The project adopted the tableforms to reduce the amount of timber formwork erection on site; the tableforms can also be reused for typical floors.