Kerry Properties Limited, Sino Land Company Limited, MTR Corporation Limited
SCA 2020 Developer (Private sector) - Silver Award
Together with Sino Land Kerry Properties is jointly developing MTR Wong Chuk Hang Station Package Two Property Development. Under the effective corporate governance, the project has achieved the Provisional Gold Rating in BEAM Plus NB V1.2 and fully adopts the true BIM process with Integrated Project Delivery across the project lifecycle, as well as application of sustainable procurement in order to minimise the impact on the environment.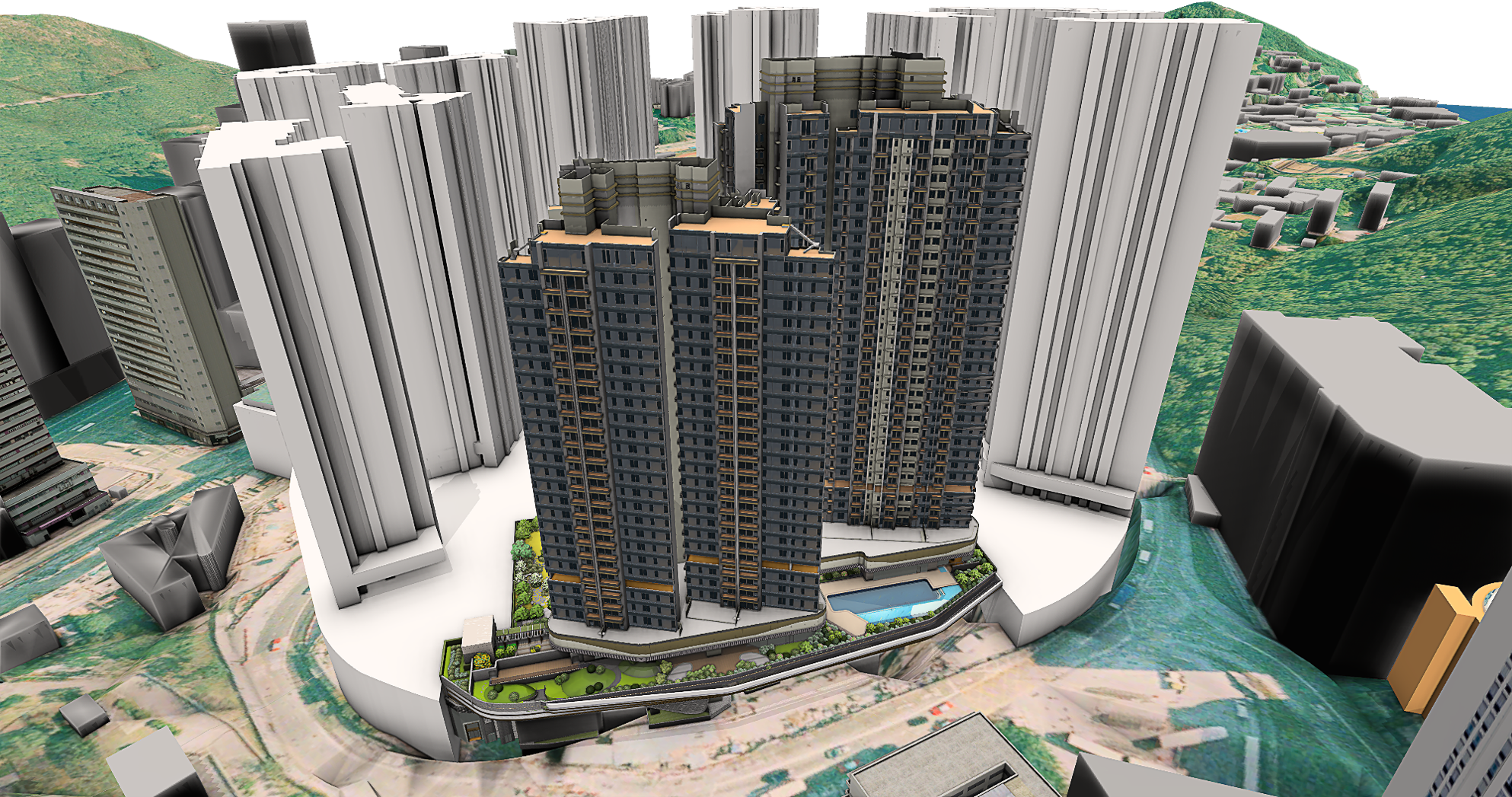 The BIM process has been fully adopted across the project lifecycle. This improves quality and efficiency of information management among all stakeholders, as well as preventing unnecessary wastage due to abortive works. Virtual Spatial Mock-Up has also been applied to replace the traditional timber mock-up and resolve the problem of skilled labour shortage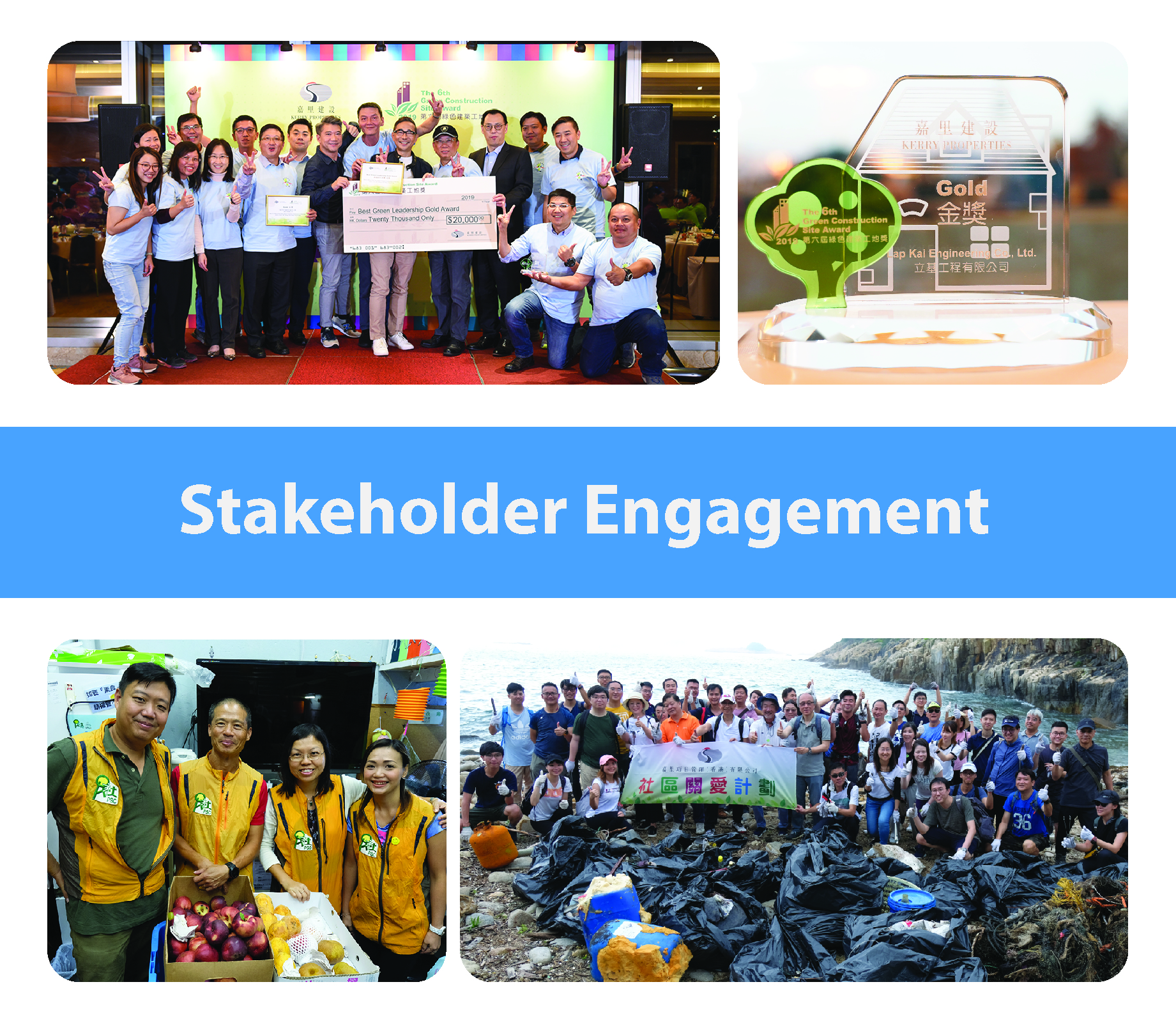 The Green Construction Site Award, an annual flagship environmental award programme, has been organised by KPL since 2013-2014, to encourage green, healthy construction practices and enhance environmental management on KPL's construction sites. Another vendor engagement initiative, Kerry Project — Community Caring Scheme, was launched in 2019, with the aim of enhancing vendors' sustainability awareness and strengthening our supply chain relationship. Contractors, consultants and suppliers have been invited to participate in our activities, namely Bottled Water-free Meeting, coastal clean-up and food rescue.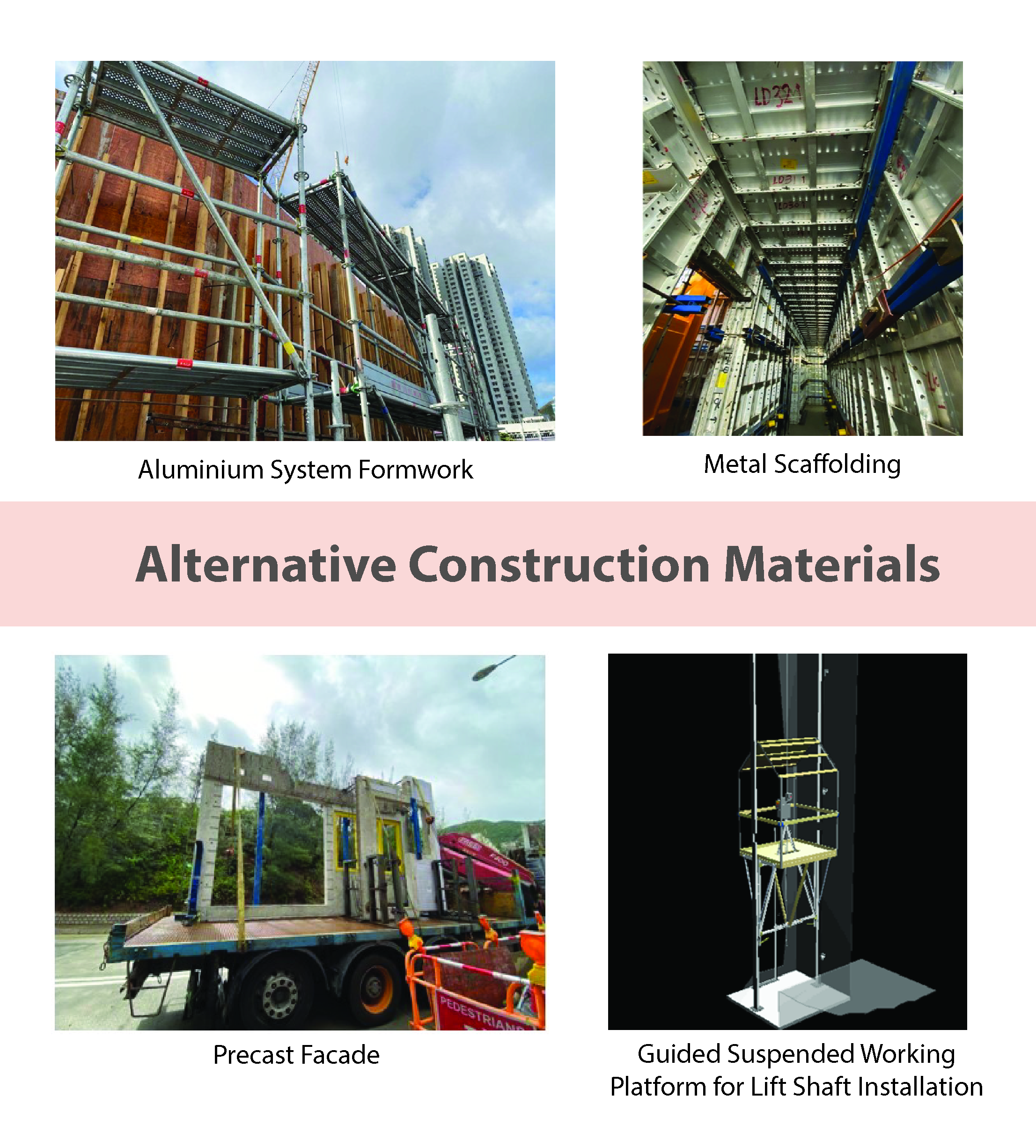 Comprehensive management systems and stringent requirements govern our sustainability performance throughout the supply chain. Building contractors are required to obtain ISO 14001 and ISO 45001 accreditations to qualify as approved vendors, which is also applied in our incentive and penalty scheme, "Enhanced Safety Performance and Environmental Protection Scheme", with the aim of rewarding or penalising contractors whose performance is above or below the industry standards. In addition alternative construction materials have been adopted to minimise wastage.