MTR Corporation Limited
SCA 2020 Project owner (Public sector) - Gold Award
This project is part of the Hung Hom to Admiralty Section of the Shatin to Central Link (SCL), which involves construction of a 1.7 km long cross-harbour rail tunnel mainly by using the immersed tube tunnel (IMT) method. Innovative construction methods and sustainable materials have been adopted, e.g. use of gravel spreader, plasma cutting machines; prefabrication in Shek O Casting Yard, etc.
Towing the tunnel units from Shek O Casting Yard into Victoria Harbour is one of the crucial works. Each pre-cast tunnel unit measures up to weighs about 23,000 tonnes. To ease the towing process, steel bulkheads were installed at both ends of the tunnel segment such that it was floating in the water. Four tug boats tow the tunnel units to Victoria Harbour for installation. This is an energy-saving and environmentally-friendly transportation method.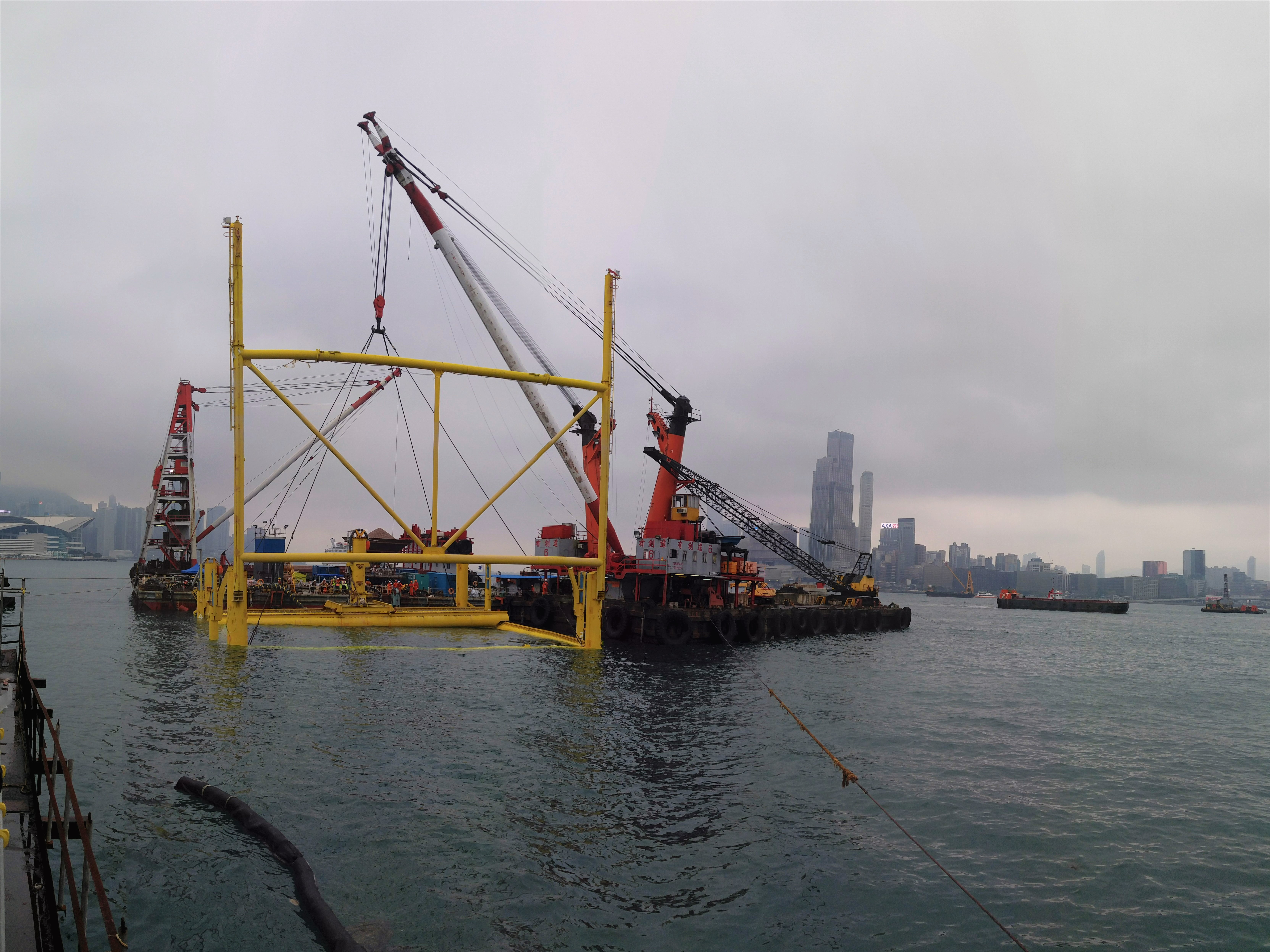 To comply with the latest seismic design requirements, the IMT foundation was given a gravel bedding instead of sand filling that was previously used in HK. Our project team therefore invented a Gravel Spreader for placing gravel by pumping from barges through a tremie pipe to spread evenly over the trench in Victoria Harbour to create a uniform surface for installation of IMT units.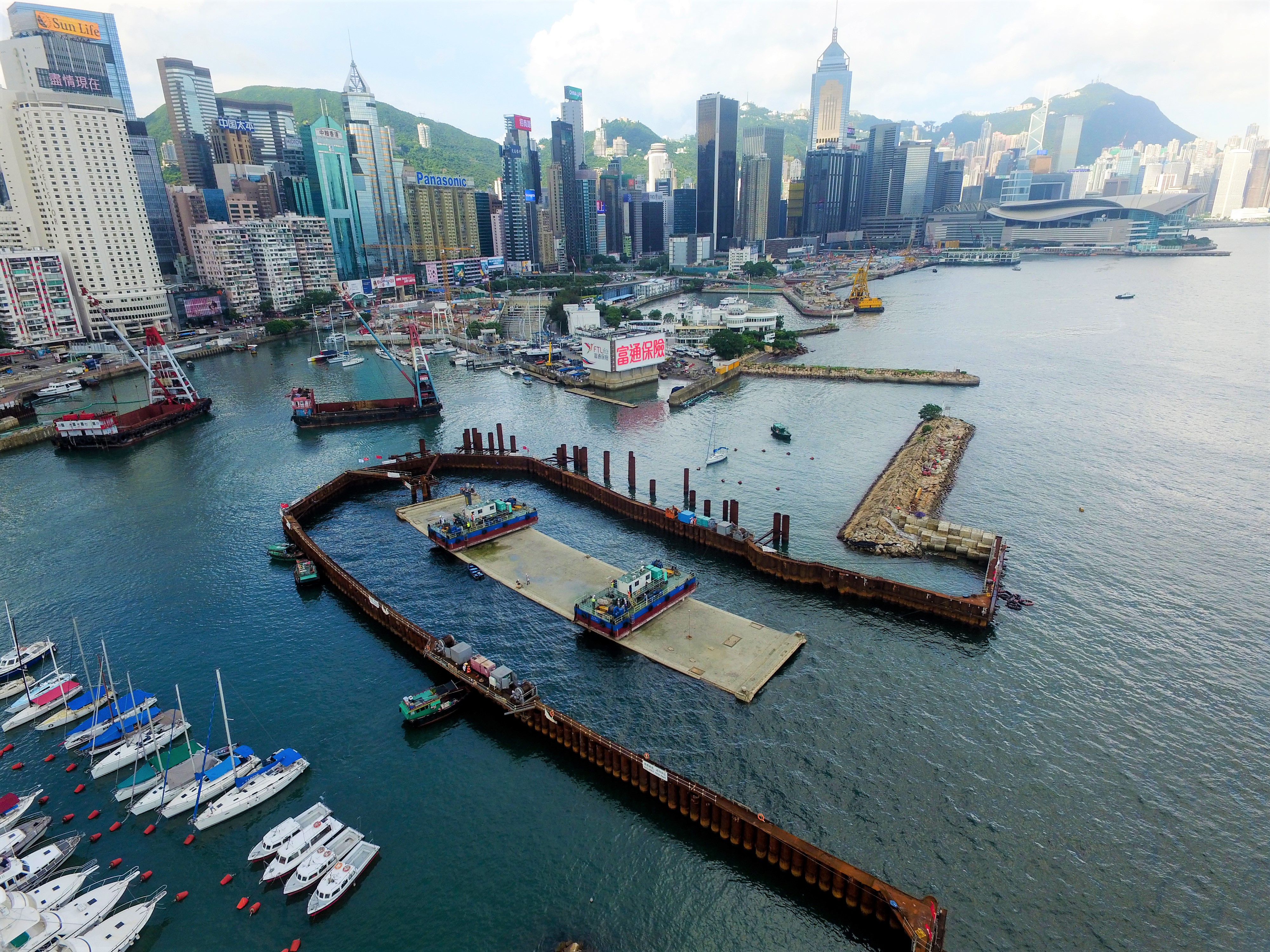 The project design extended the IMT sections into the CBTS with the installation of a temporary wave barrier with pipe piles. This saved approx. 2.2 hectares of temporary reclamation, and the wave barrier function of the breakwater was maintained during the construction period. This contributed significant benefits in safety, programming and environmental aspects.