Major Works Project Management Office, Highways Department
SCA 2020 Project owner (Public sector) - Bronze Award
To relieve traffic congestion and cope with future traffic demand, Tolo Highway and Fanling Highway between Island House Interchange and Fanling were widened to dual 4-lane carriageway with hard shoulder. The project incorporated sustainable construction concepts, innovative design and construction methods such as soldier pile wall with stabilizing base using precast panels, at-grade retaining wall with inclined base slab, modification and alteration of existing vehicular bridge with the aim of achieving "LESS WASTE, BROADER ROADS".
This new type of retaining wall in form of soldier pile wall with stabilizing base using precast panels requires smaller piling machinery, which can reduces construction costs. The project adopts precast panels, temporary hanging platforms, permanent formworks and reusable safe working platform which can also provide perfect appearance of extensive face areas and significantly reduces construction time.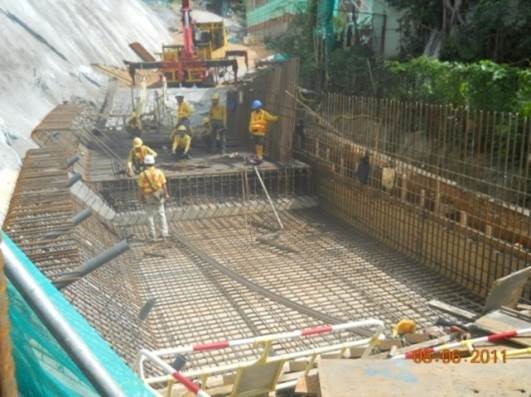 Innovative retaining wall with inclined base slab is adopted, which reduces the active earth pressure and minimises the extent of excavation effectively. This innovative design reduces use of concrete and reinforcement in permanent structures; and also prevents massive temporary works. Construction cost is thereby significantly reduced.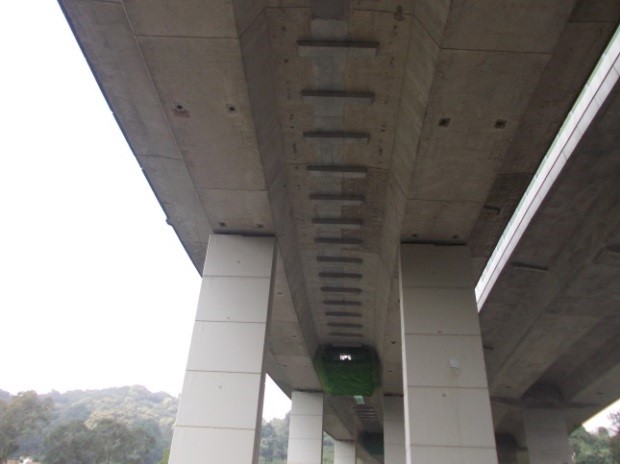 This project widens and alters existing bridges through complex jacking operations, extension of cantilever flanges and stitching of box girders together. The entire existing bridge structure is thus preserved and integrated in the new expressway. This innovative design saves construction cost, minimizes disturbance to traffic and reduces construction wastes.