Drainage Services Department
SCA 2020 Project owner (Public sector) - Merit Award
The "Expansion of STKSTW" project includes the construction of a temporary and permanent sewage treatment plant (TSTP), a submarine outfall and village sewers. Since it is a "Construction 2.0" pilot project, the project team has established the concept of "Smart and Green Project Management" adopting innovative technologies including digitalisation of site management, off-site construction, various IoT devices, with the aim of achieving sustainable construction.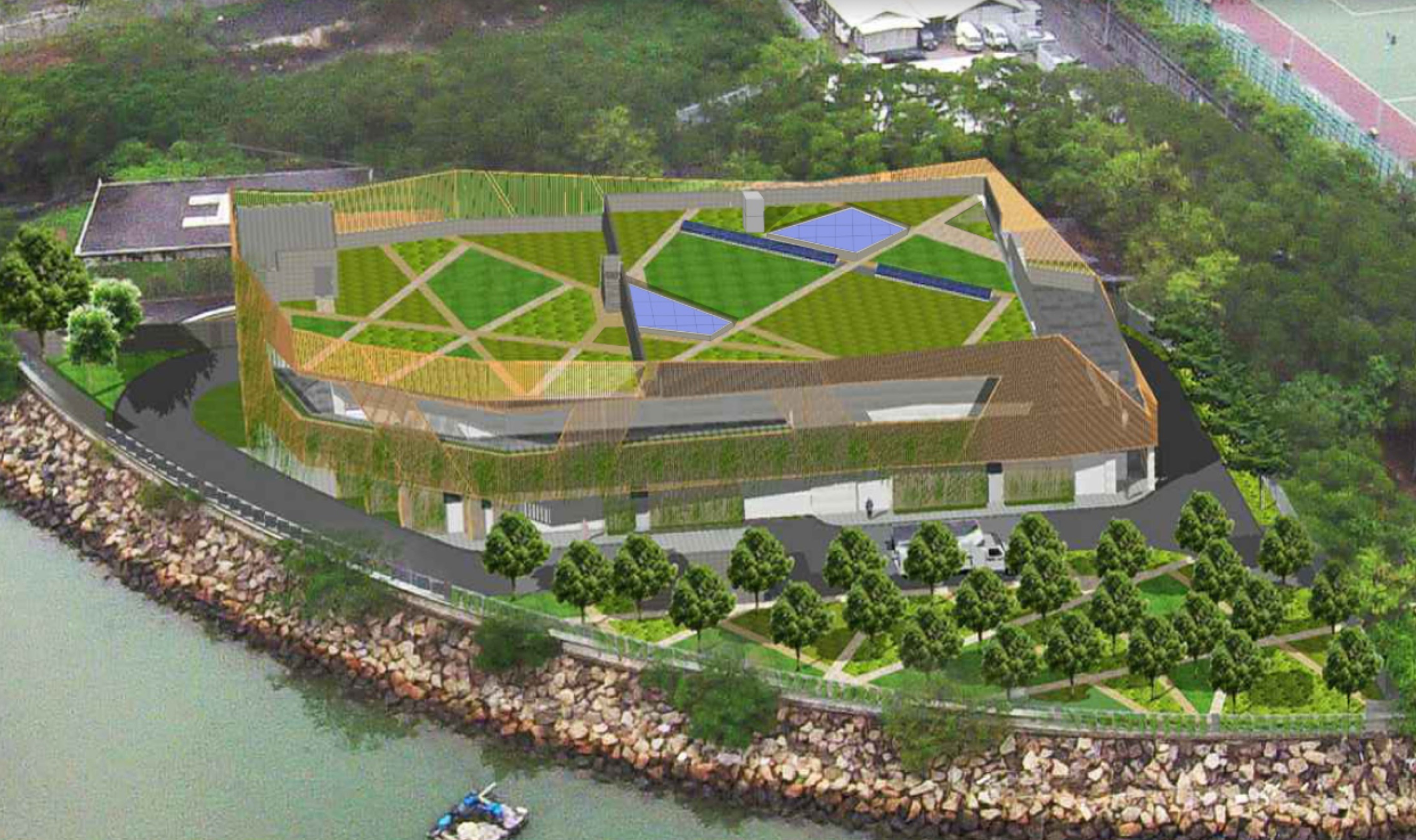 The project team strives for innovations and endeavours to promote innovative thinking and adoption of cutting-edge technologies in the project. Responding to the "Construction 2.0" initiatives, the project team grasps opportunities to adopt and pilot different advanced technologies such as off-site construction, digitalisation of site management and application of Building Information Modelling (BIM) to enhance productivity, quality and safety management.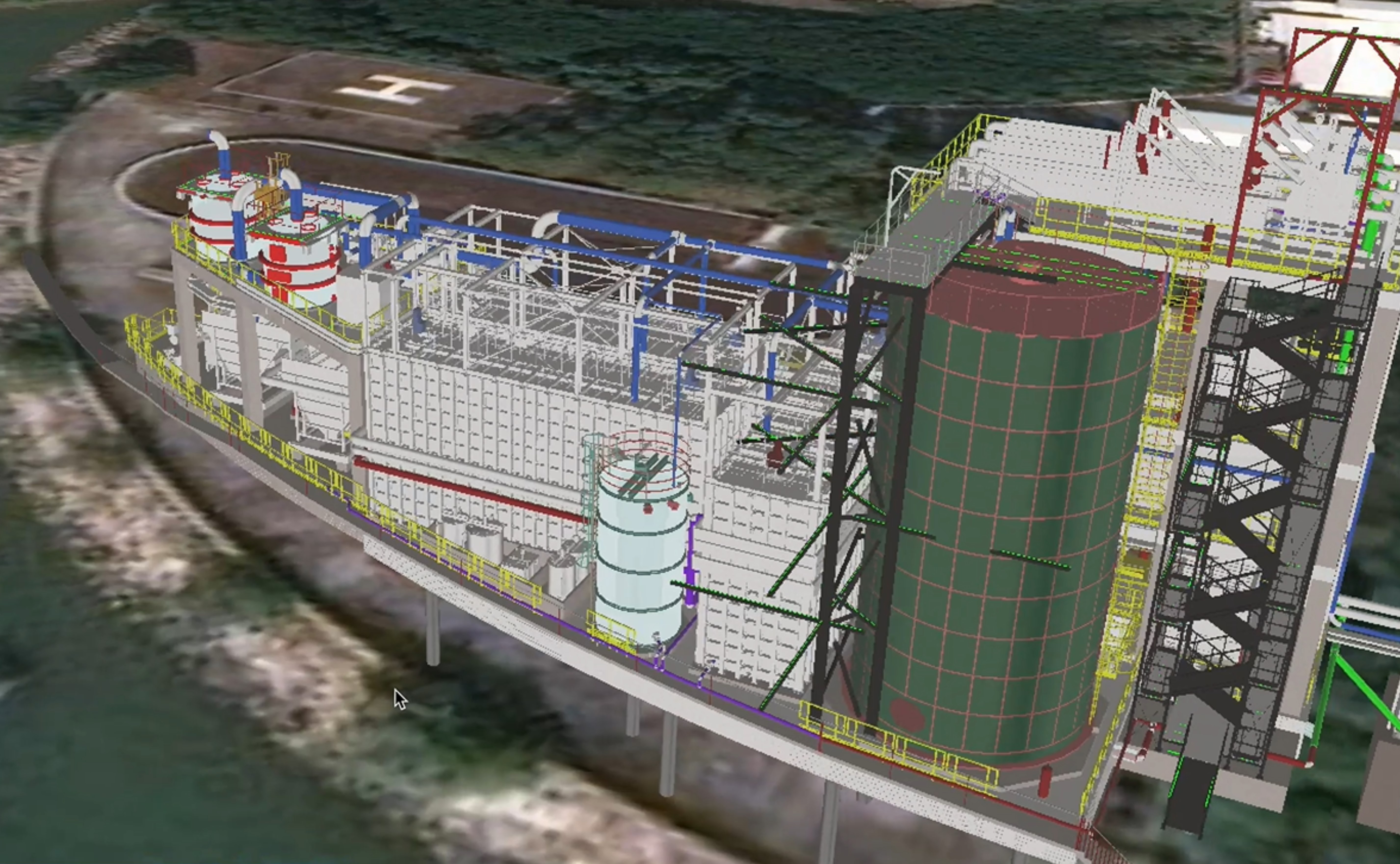 BIM was adopted to enhance design and construction coordination for the project amongst the civil and E&M disciplines and helped the project team modify construction sequences and spatial arrangement of the equipment in the work environment. This shortened the duration of troubleshooting during the construction stage and enhanced productivity and sustainable performance.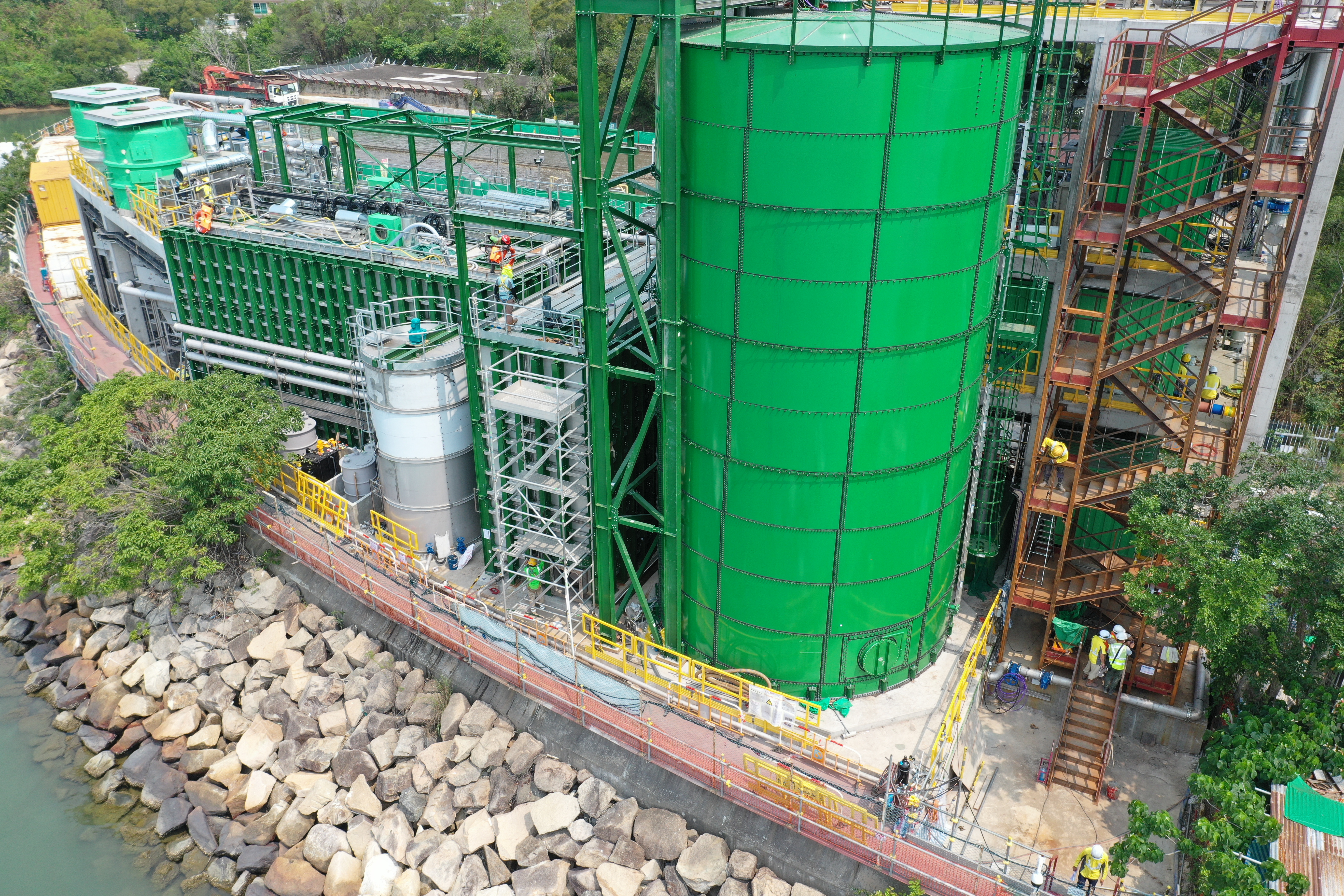 In consideration of the limited works area, the EQ Tank was constructed by the Design for Manufacture and Assembly (DfMA) approach. The whole tank was comprised of 150 steel panels and designed for bolt and nut connection. This minimises the time for welding works on site. All steel panel components can be dismantled for reuse in future as well. Such sustainable measure improves site safety and reduces construction waste.