Sanfield-Gammon Construction JV Company Limited
SCA 2020 Contractor in New Works - Gold Award
Sai Sha Road Widening Project involves widening a 2km long live traffic road. We successfully implemented various innovative techniques, including holistic digital tree management, early site electrification, use of low carbon concrete, a solar PV system, as well as the Hybrid Reality Platform (HRP), which greatly reduced the overall carbon footprint and enhanced sustainable construction.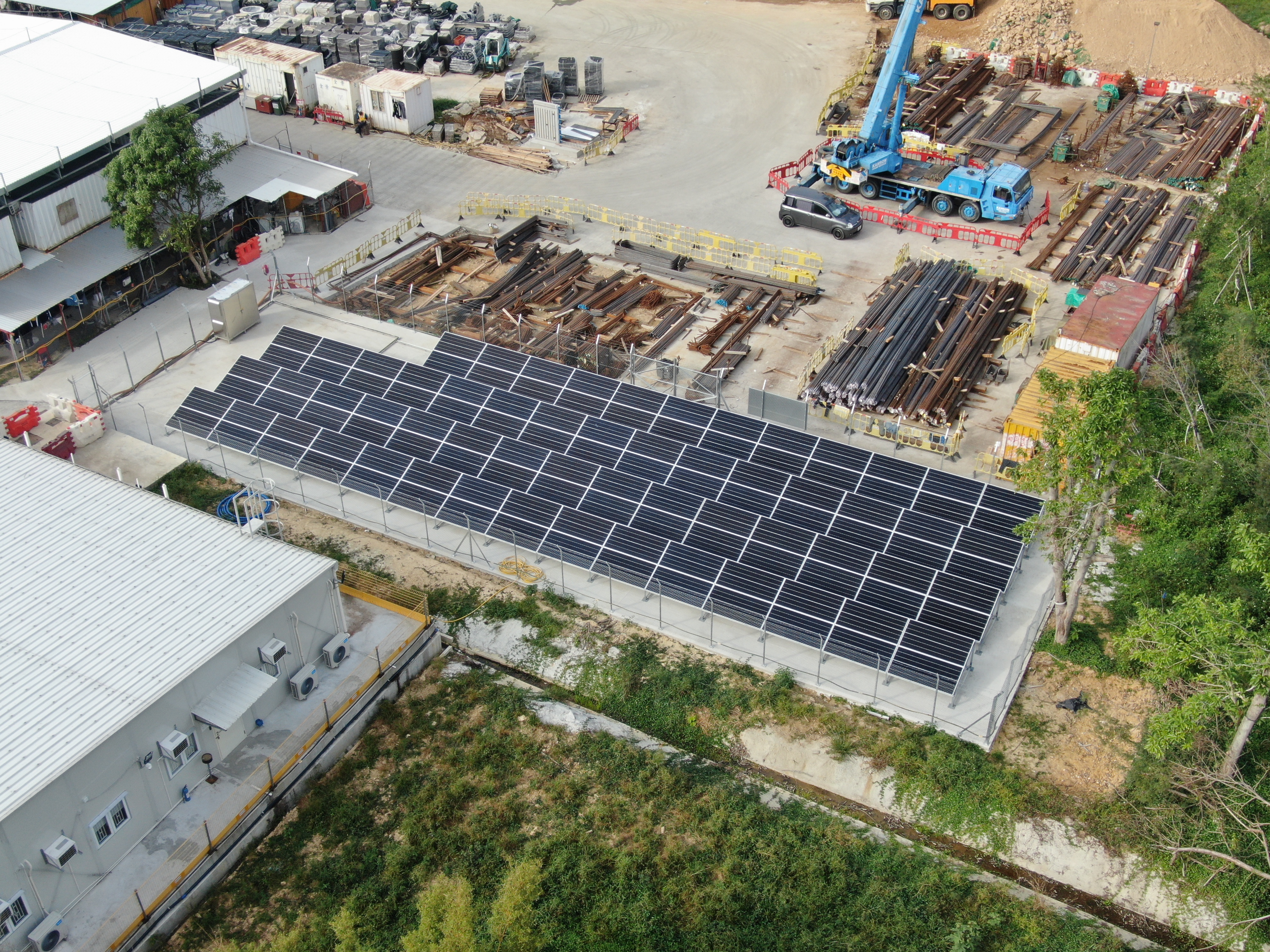 A 49kWp solar PV system was installed with feed-in tariff (FiT) to contribute to decarbonisation of the electricity supply. Power optimisers and temperature sensors were also installed to improve the PV system performance. Total electricity generation between Dec 2018 and Sep 2020 was 90,300 kWh.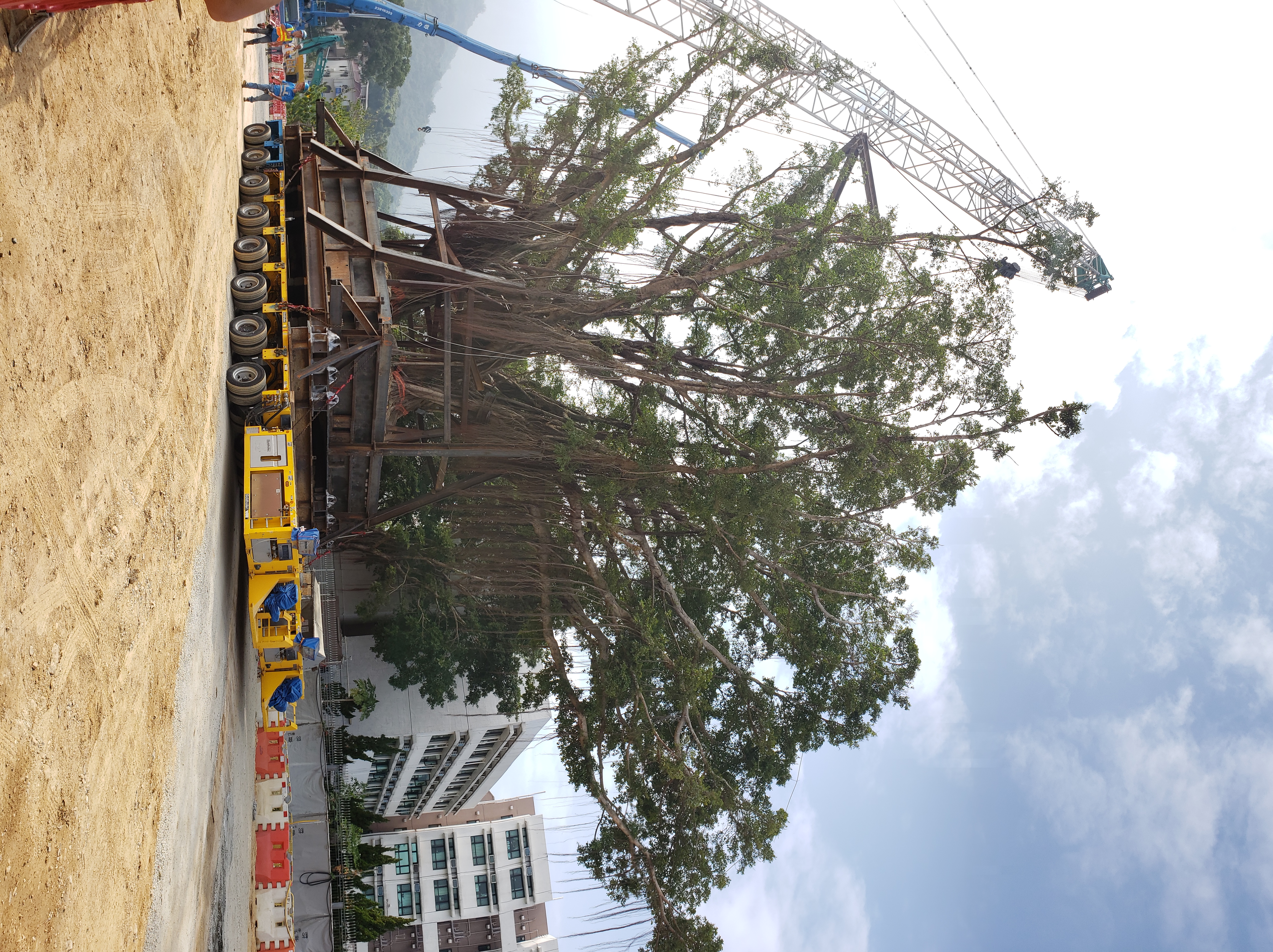 Integrated digital tree management were adopted to efficiently manage over 1,600 trees, including development of tree inventory mobile app, installation of motion sensors and application of drones and 3D scanning techniques. A modular remote-controlled twin bogie was also employed in transporting the 180 tonne giant twin trees to minimise risk to workers and the general public.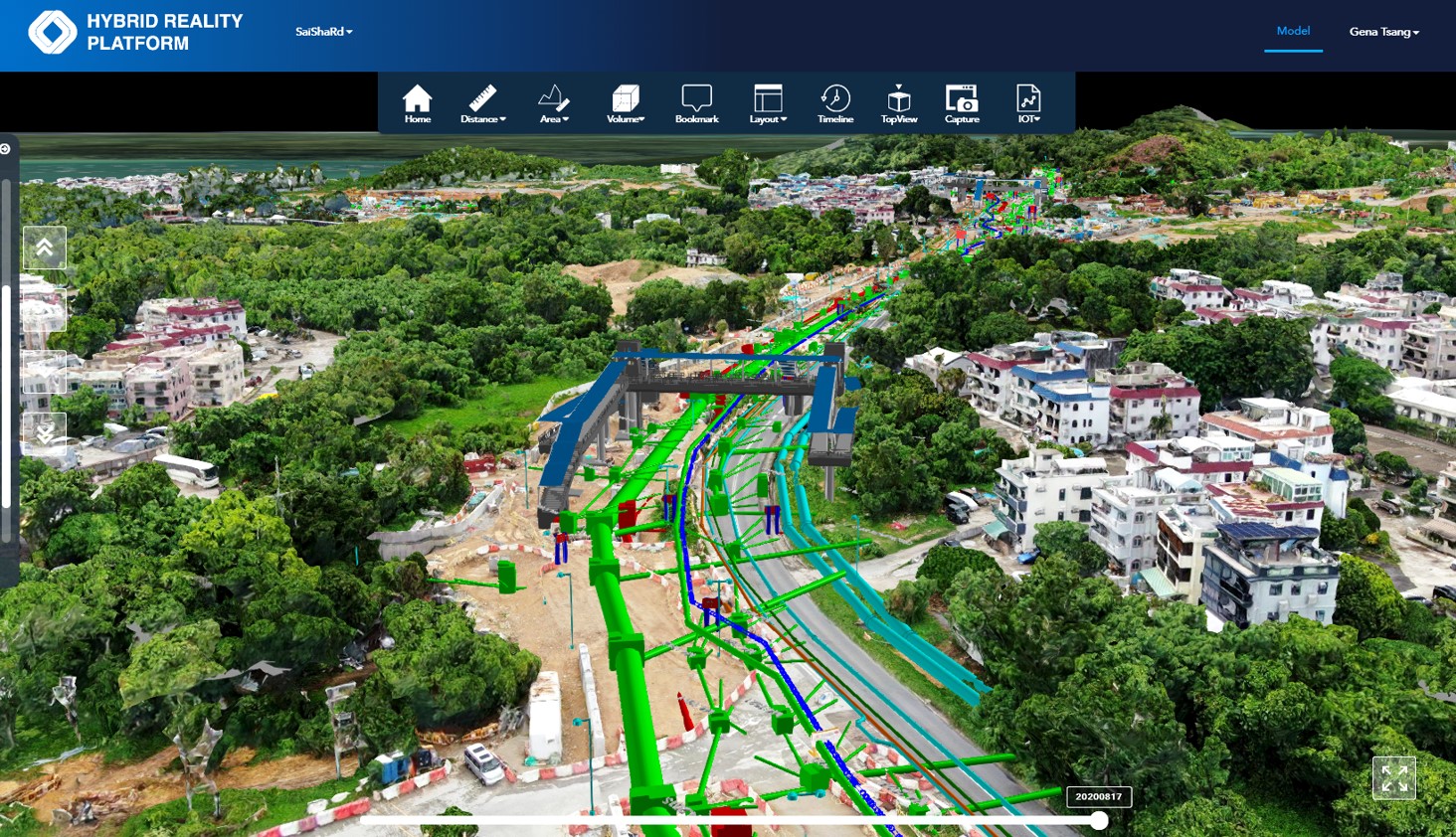 The Hybrid Reality Platform (HRP) integrating drone surveying and photogrammetry was adopted to provide 3D visual engineering solutions to facilitate design coordination, BIM utilisation, construction sequencing, cut and fill planning and integration of multiple IoT sensors.