China Road and Bridge Corporation
SCA 2020 Contractor in New Works - Bronze Award
Sai Sha Road Widening Project involves widening a 2km long live traffic road. We successfully implemented various innovative techniques, including holistic digital tree management, early site electrification, use of low carbon concrete, a solar PV system, as well as the Hybrid Reality Platform (HRP), which greatly reduced the overall carbon footprint and enhanced sustainable construction.
Pre-cast concrete is used in the production of cap shell, V pier and box girder in our project, which could shorten the construction time and raise the efficiency of design-and-build. The installation of full span of box girder could save the delivery time and greatly reduce carbon emission.
Installing outer steel casing to act as a cofferdam could minimise the impact of the project on the marine ecology. As the traditional cofferdam is made from a series of interconnected steel sheet piles, its installation and demolition may disturb the ecology nearby.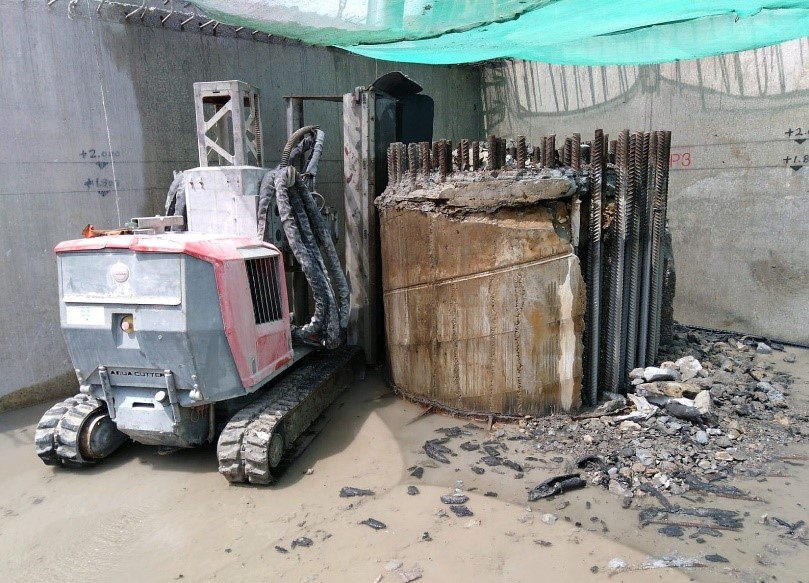 Aqua jet robot with high-pressure water could be easily operated by the operators, which reduces the fatigue among them. Meanwhile, no dust is generated and the noise emission is greatly reduced. The waste water generated from the process could be collected and reused.