China Overseas Building Construction Limited
SCA 2020 Contractor in New Works - Merit Award
The Construction of a secondary school at the Anderson Road of Kwun Tong development was set against the backdrop of reprovisioning Maryknoll Secondary School. To achieve sustainability, an Eco-San Toilet with innovation and advanced technology and a Real-time Noise and Dust Monitoring System were introduced with success during the construction periods. This project also marked another success as the pioneer to introduce Modular Integrated Construction (MiC) for constructing classroom.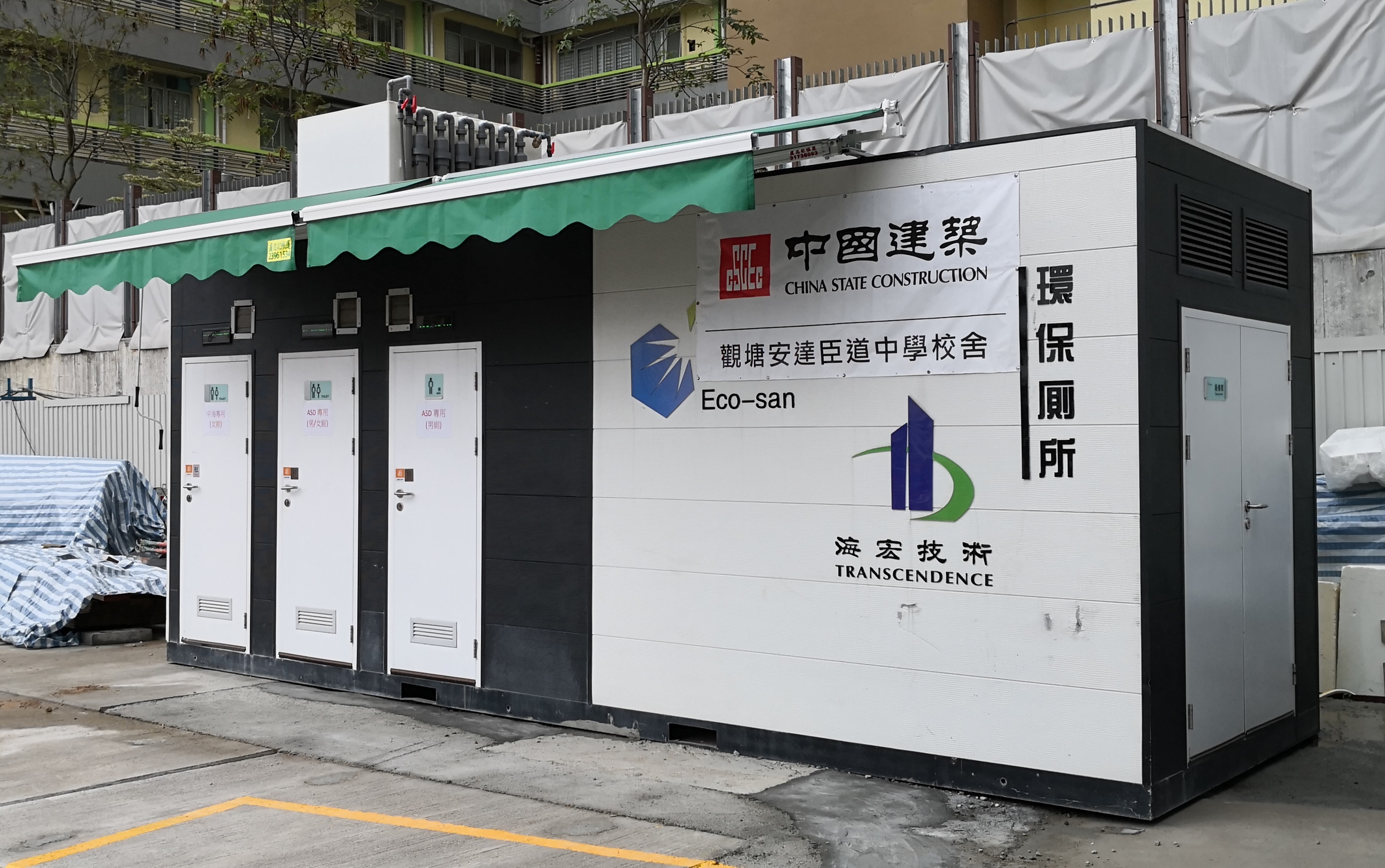 Eco-San Toilet This is based on advanced biological treatment technology and electrochemical disinfection. This toilet uses microorganisms to covert organic wastes into stabilized compounds and purify wastewater through an electrochemical reactor for reuse in flushing. In contrast to chemical or wet toilet, the Eco-San toilet significantly reduces water consumption and waste discharge. In fact, it only needs to be emptied once every six months to one year.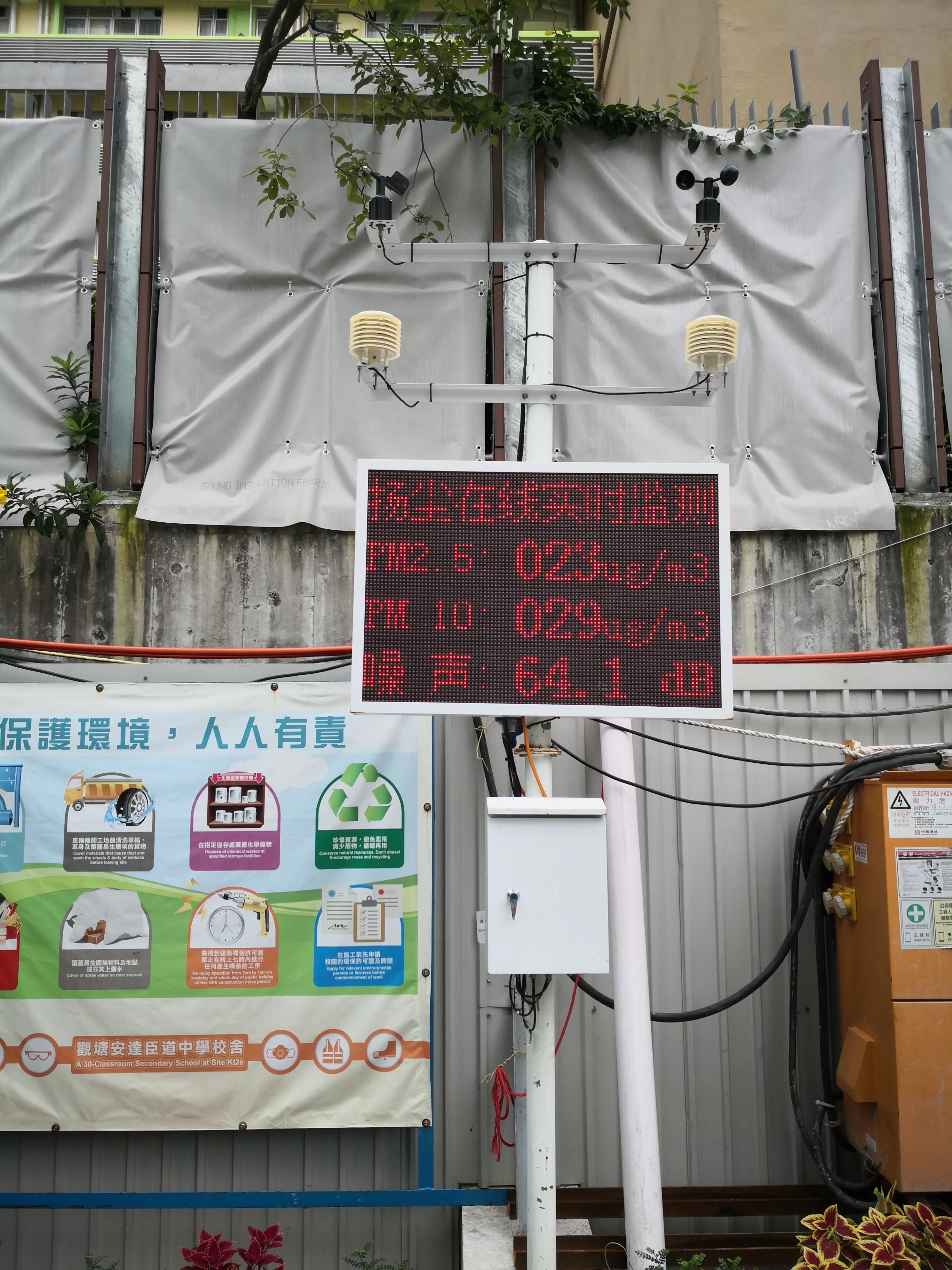 Real-time Noise and Dust Monitoring System To facilitate data collection, the sensors and monitoring devices are connected to the cloud through networks for continuous monitoring. Users can connect to the system to check data on their smart phones. Real-time notification is sent to the users whenever any excessive readings is registered.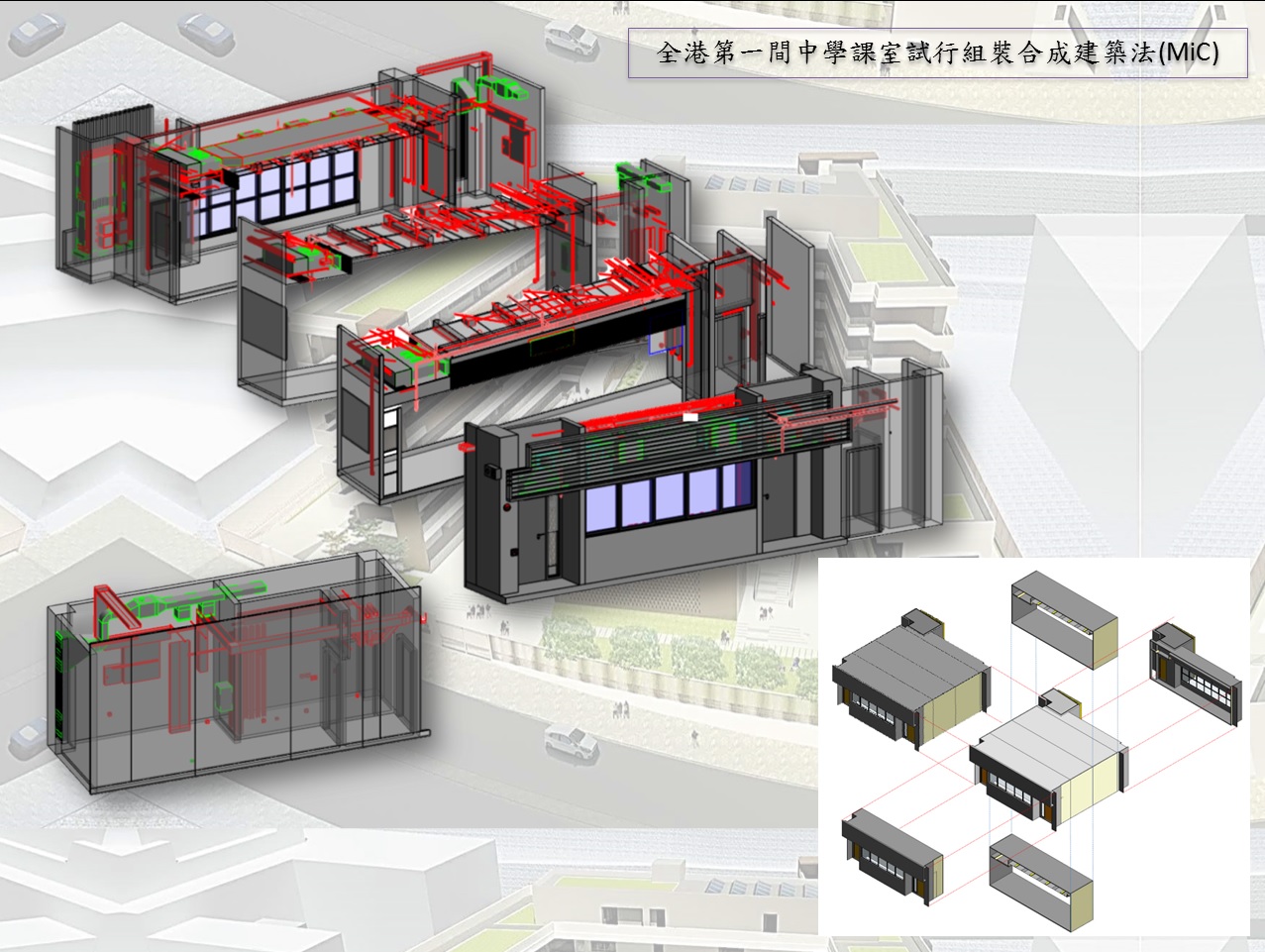 First Classroom in Public Sector Schools in HK Piloting MiC Incorporating the concept of "factory assembly followed by on-site installation", the project team adopts MiC in constructing a classroom, which consists of five modules are manufactured in the prefabrication factory and transported to the site for installation. Thereby MiC greatly contributes to enhanced productivity, quality control and site safety and substantially reduces construction waste and environmental nuisance during construction.