Chun Wo Construction & Engineering Company Limited
SCA 2020 Contractor in New Works - Merit Award
Project Profile –
This project is bounded by Hiu Ming Street, Hiu Kwong Street and Fu Wah Court. Major construction works include reprovisioning of playground recreational facilities, and also site formation, foundation and building works for public housing development at Hiu Ming Street.
Summary of sustainable construction achievements –
No complaints have been put forward since the beginning of this project. At least 90 tonnes of construction waste was reused & upcycled before demolition works, to extend the life cycle. By implementing innovative ideas, we achieved 20% lower carbon emissions than comparable projects.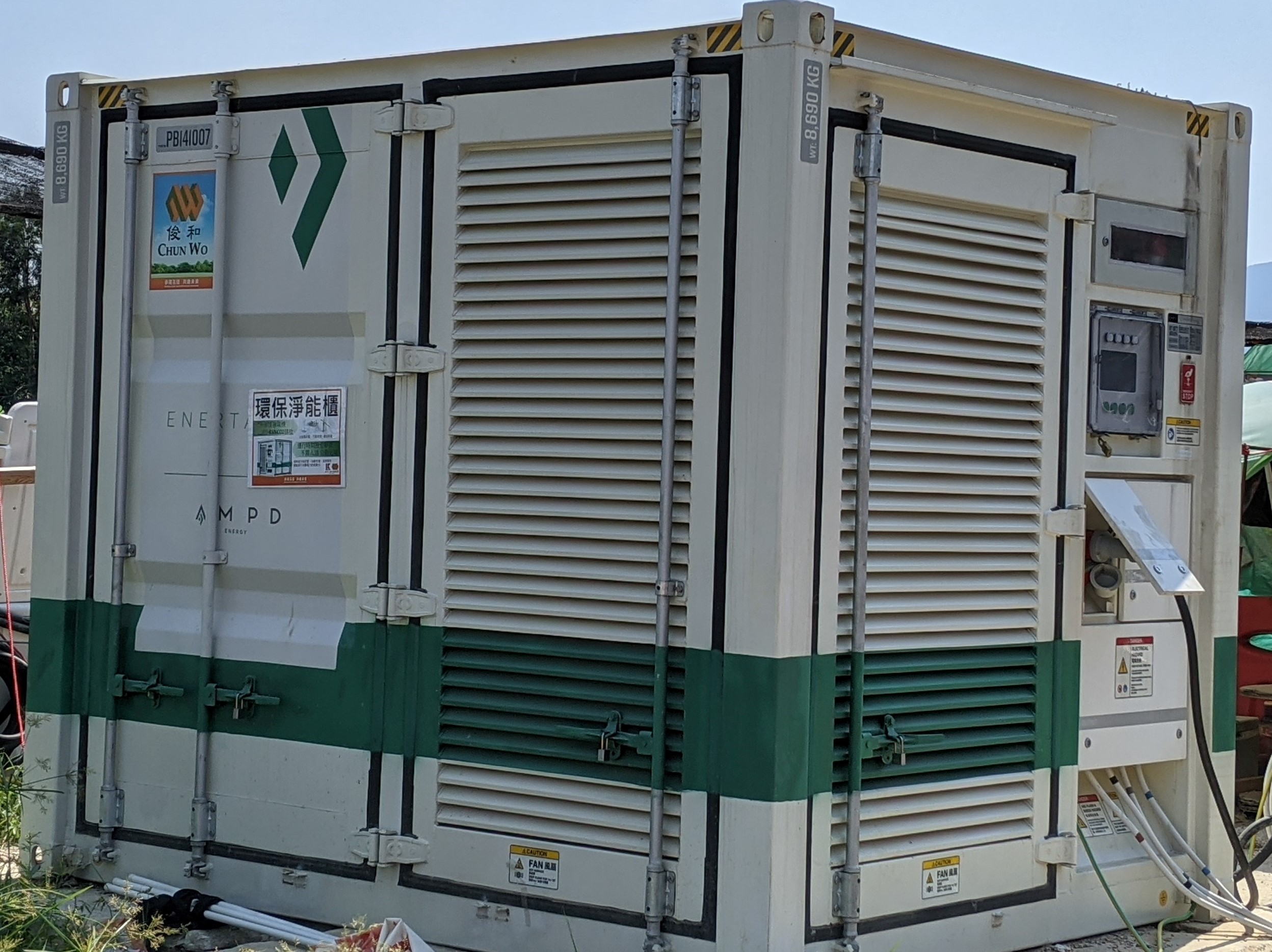 The Container Energy Storage System (CESS) is an advanced, compact and connected Li-ion battery system that replaces traditional noisy generators requiring hazardous diesel combustion, thus also minimising carbon and air pollutant emissions. The principle of CESS is to store energy by connecting to electricity grid and storing the electricity for the construction activities such as tower cranes, welders and hoists. On the whole, it can reduce up to 102 tons CO2 (i.e. ~ 85% carbon reduction) over one year.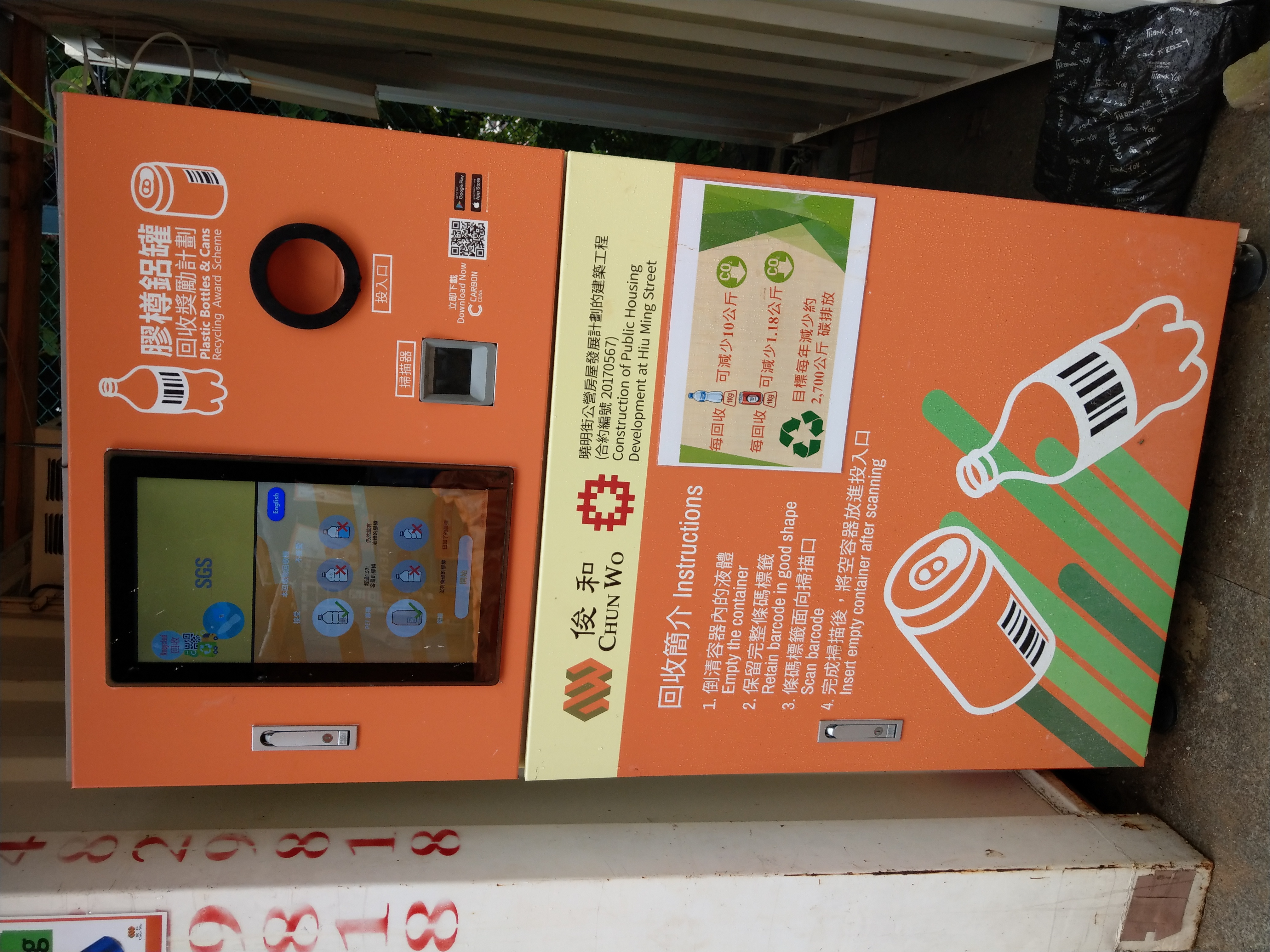 Reverse Vending Machine (RVM) is a recycling machine for plastic drink bottles and aluminum cans equipped with weight sensor, 2D barcode recognition system and carbon coins apps. Rewards for upcycling progress and coupons could be awarded to staff and workers. This amounts to about 2.7 tons CO2 reduction per year. It not only encourages the team to work with an environmentally- friendly attitude, but also helps to keep the site free of drink bottles.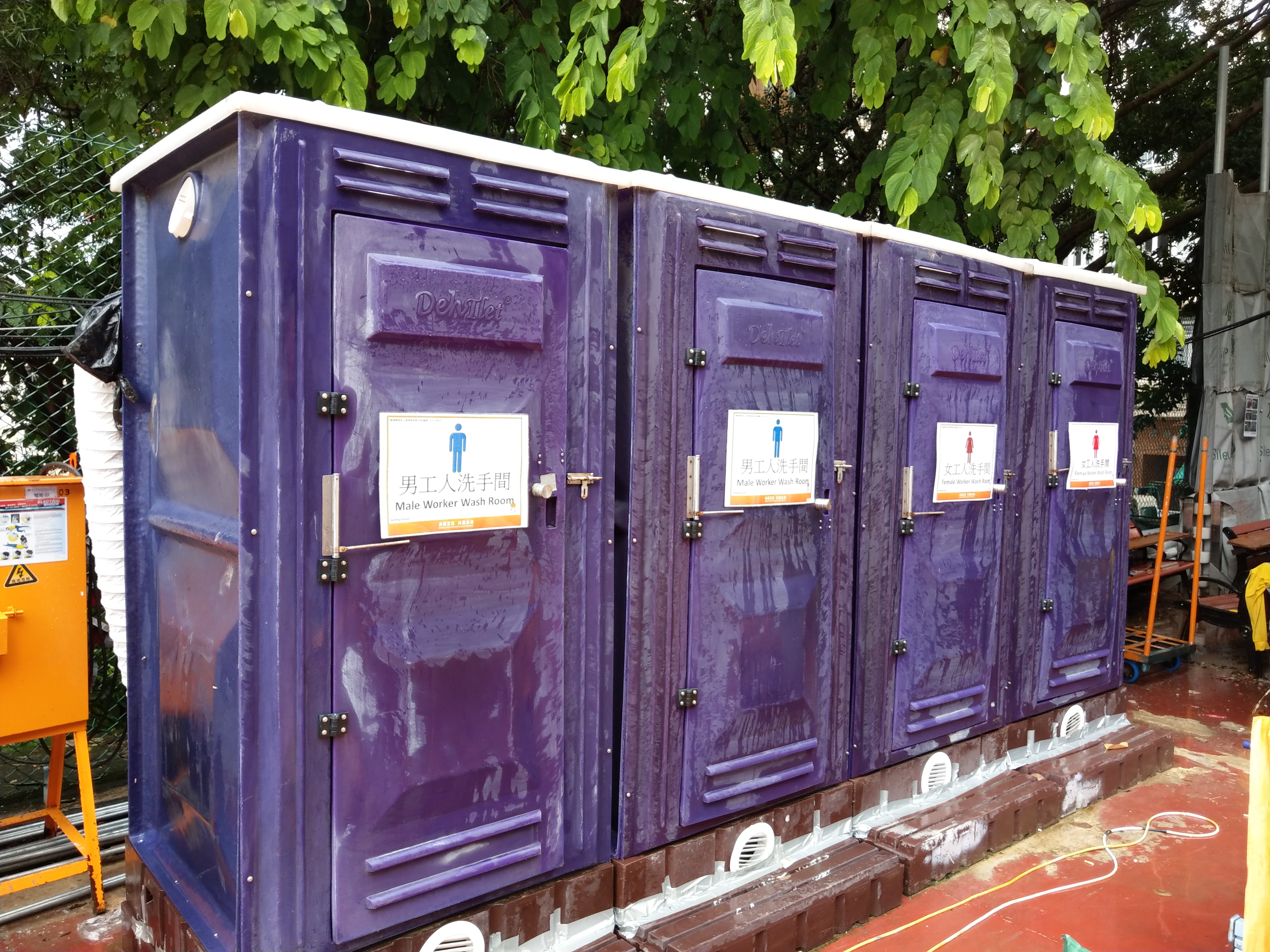 Incorporated with a non-pipe treatment system, the Eco-toilet is both water saving and chemical-free. The excrement collected is recycled as fertilizer for use on eco-farms. Overall, it reduces 60,000L wastewater and 1.4 tons CO2 per year, while minimising the needs for traffic arrangement for the waste collection progress.